A hybrid workplace strategy is imperative for any business that wants to make hybrid work a seamless success. All companies require a comprehensive plan for managing and organising both remote and in-office work environments.
Depending on the organisation, you may already be functionally unofficially as a hybrid company but without a specific written strategy document.
If this is the case, it is still worthwhile creating a dedicated strategy that can be used to manage hybrid, fully-remote and office-based employees, useful for both managers and employees to refer to when needed.
This process may involve adjusting existing policies and practices around communication, collaboration, scheduling, technology use, onboarding processes, employee engagement activities, productivity tracking systems and more.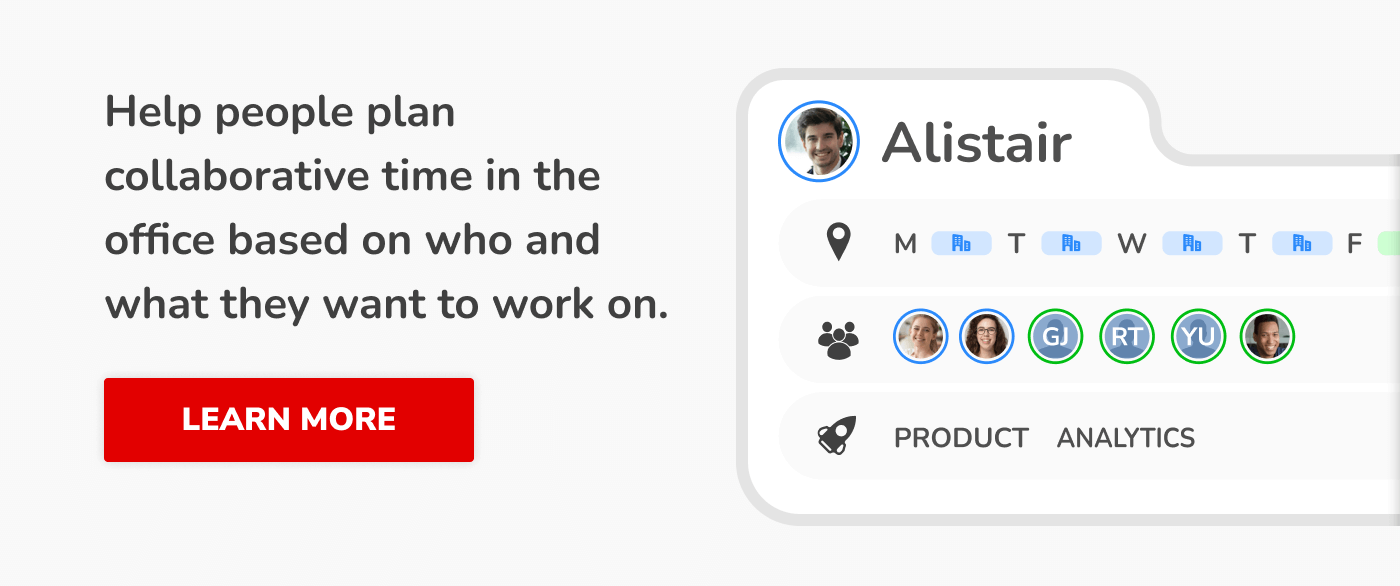 Benefits Of Creating A Hybrid Workplace Strategy
Having a clear hybrid workplace strategy allows organisations to create an environment that supports flexibility while ensuring consistency in how the company operates.
A well-thought-out hybrid workplace strategy will also help ensure that the organisation's goals are achieved, whether that be reducing costs or increasing productivity.
Having a dedicated strategy can increase overall productivity by allowing people to work in ways that best suit their individual needs.
Furthermore, this type of schedule often results in increased engagement among staff due to the variety of environments they are exposed to while working from home or away from the office.
Many organisations experience concerns of a loss of culture when making the shift to fully hybrid, but if planned correctly, the opposite can be true. If the company previously had a mix of remote and office-based employees then the move to a structured strategy will actually help create a stronger culture for those remote employees, helping them feel more connected to the company.
From a profit perspective, once you have an official hybrid work strategy, suitable adjustments can be made to office costs and so the company will be more likely to achieve their budget requirements and cut costs.
What Goes Into A Hybrid Work Strategy
Creating a successful hybrid workplace strategy requires careful consideration and planning, ultimately it boils down to four key stages which we will go over here.
The four stages are:
Analysis
Strategy Planning
Implementation
Evaluate And Improve
1. Analyse Your Current Workforce
This step requires evaluating current work policies, employee roles and responsibilities, job satisfaction levels, current technologies being used, and office space and space management. You will also need to take into account any informal hybrid work policies which may have evolved in the last few years.
The first step is to identify which roles are best suited for fully hybrid work. It is unfortunate that there will always be positions that will require more of an office presence than others due to face-to-face interaction or access to physical tools. Surveys and focus groups will need to be carried out to find out how individual needs and skill sets will affect what kind of arrangement would be most effective for each role.
There may have been roles which have informally moved into fully-remote positions due to the pandemic, that may need to become hybrid positions, which could force some uncomfortable conversations. However, be sure to listen to individuals needs and consider whether allowances could be made on a case-by-case basis. If the organisation is too large, then there may be less scope for personalisation.
Once these elements have been taken into account, an organisation can begin crafting possible hybrid work schedules and policies that balance individual needs as well as what's best for the company's goals.
As well as examining the human element, there is also the need to identify operational needs and physical office demands in how to best make the official switch to hybrid work.
Take into account any existing tools, platforms, and communication methods and have a look at how these can be optimised for a fully hybrid workplace. What tools could be introduced to help ease the transiton, tools that help with scheduling are going to be vital to avoid people double-booking or missing important meetings.
On top of technology, consider if additional equipment such as webcams, and headses will need to be bought, or what about desks and chairs for home offices. It is important to ensure that all employees have access to the same tools and allowances to set themselves up for the best possible workspace to be able to collaborate effectively regardless of their location.
Finally, reevaluating the physical office space is a critical step for developing a successful hybrid workplace strategy. Depending on your budget, you may consider a complete office redesign, gutting the space to remodel it for hybrid purposes.
Hybrid workforces are more likely to view the office as a destination for socialising and collaboration as opposed to regular administrative work. Therefore, the office space should include more meeting rooms with dedicated hybrid features such as video conferencing, as well as specific areas for socialising with colleagues and building relationships.

2. Develop A Hybrid Workplace Strategy
Once the analysis is complete, organisations should create an official plan or mandate shared company wide. The mandate should outline specific goals you hope to achieve with the new hybrid workplace including desired outcomes from both employees and employers.
When creating a hybrid workplace strategy, it is essential to define the vision and objectives for the plan. A clear understanding of what you want to achieve with this approach is necessary in order to create a successful strategy that meets your organisation's needs. Why does the organisation want to become fully hybrid? What benefits are there to becoming hybrid and what problems is this solving for the company?
The goals should be realistic and achievable while still allowing room for creativity and flexibility. Everyone is different and so are people's job roles. Additionally, the goals hould align with your organisation's values so that everyone involved understands why they are important. What is the shared mission? Doing this will ensure that everyone is on board with the hybrid workplace strategy, making it easier to implement and maintain over time.
The plan should also include details about how those goals will be met such as the official hybrid workplace schedule, when people will be expected to work on-site, how communication will take place, exceptions to rules and more.
Consider creating guidelines around collaboration, communication protocols, security measures, working hours and expectations for employees who work remotely or from home. Additionally, review existing policies such as performance management, sick leave and annual leave, will these need to be adjusted to reflect the new hybrid workplace?
There is research that indicates it becomes harder for employees to take time off when working remotely, so this needs to be seriously considered to ensure the well-being of employees and avoid burnout.
A company-wide document will ensure the smooth implementation of the new strategy in the next stage, as well as guarantee that everyone follows the same set of rules. Finally, create an evaluation system so you can measure success over time and make adjustments if needed.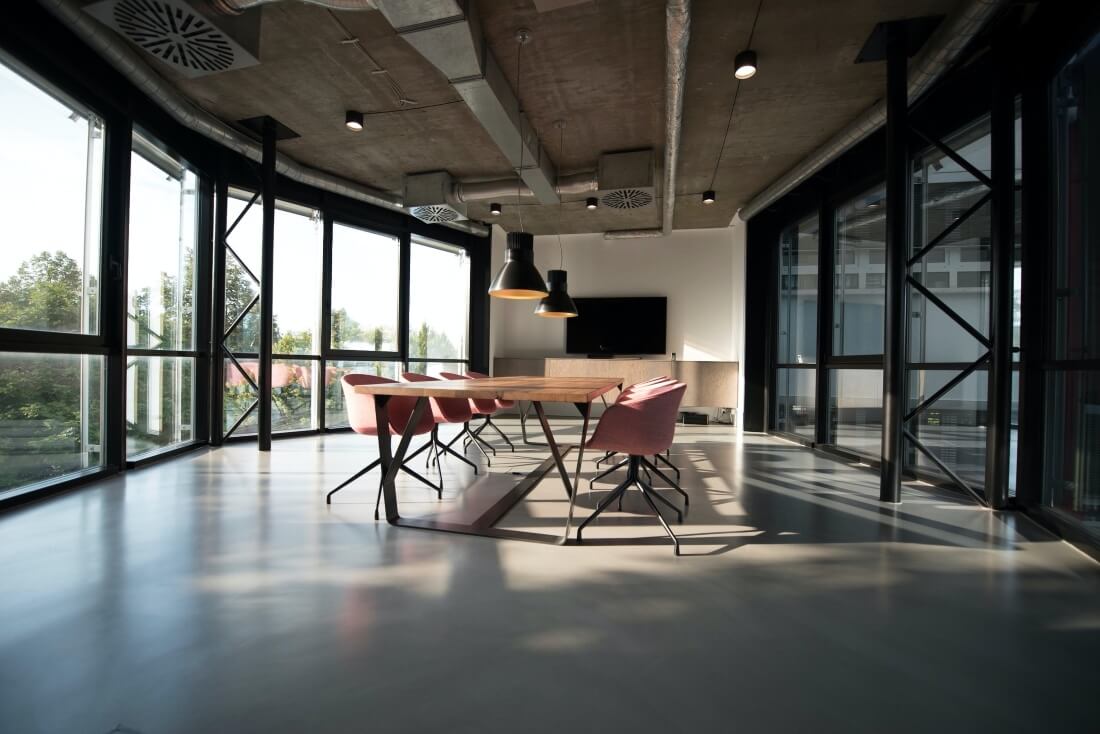 3. Implement the Hybrid Workplace Strategy
After the strategy is made official, it must first be announced via various communication channels such as emails or meetings so everyone involved understands what changes are taking place within the organisation and when they will take effect.
Additionally, this step includes ensuring all necessary tools like laptops, and hybrid software tools have been acquired for employees who may not have access due to remote work conditions so they can remain productive while away from headquarters.
As a hybrid leader, you may consider implementing the official hybrid work policy in stages. This can help ensure that the process is managed successfully and that any issues can be identified and addressed more easily.
There may also need to be training for hybrid employees, managers may need to upskill in communication and conflict management, while employees might need to adjust to the changes in schedules and time management.
Carrying out the switch also allows for regular feedback from employees at each stage of the implementation process, this can then be used to make improvements if necessary.
Additionally, a phased approach can help create a sense of progress for both employees and managers. Finally, phasing out the implementation will help to reduce overall costs associated with making transitions too quickly and all at once, especially if there are office space management factors to consider.
4. Evaluate the Hybrid Workplace Strategy
Finally, after the phased implementation has been completed and a suitable probation period has passed of three months or so, it will be important for organisations to measure how well the new strategy is performing. This can be done by collecting feedback from employees and managers on predefined metrics such as job satisfaction, perceived productivity, objective productivity, engagement levels and even profits.
Regular reviews will ensure any tweaks needed are made promptly before long-term implications arise which could negatively impact employees' well-being or even the business's operational effectiveness.
Final Words
Creating an effective hybrid workplace strategy requires in-depth planning and constant evaluation to determine the best approach for moving forward.
This article should have outlined the importance of creating a detailed hybrid workplace strategy as well as equipping you with the tools necessary for a successful implementation.
The key to a long-term hybrid workplace that thrives is to focus on the individual needs of your employees, putting them and their well-being at the centre of your hybrid strategy will help mitigate against any outlandish plans which could harm the organisation.
About Author
Graham Joyce is co-founder of DuoMe, a flexible working advocate and a frequent panellist/commentator on the issues of flexibility or hybrid working.