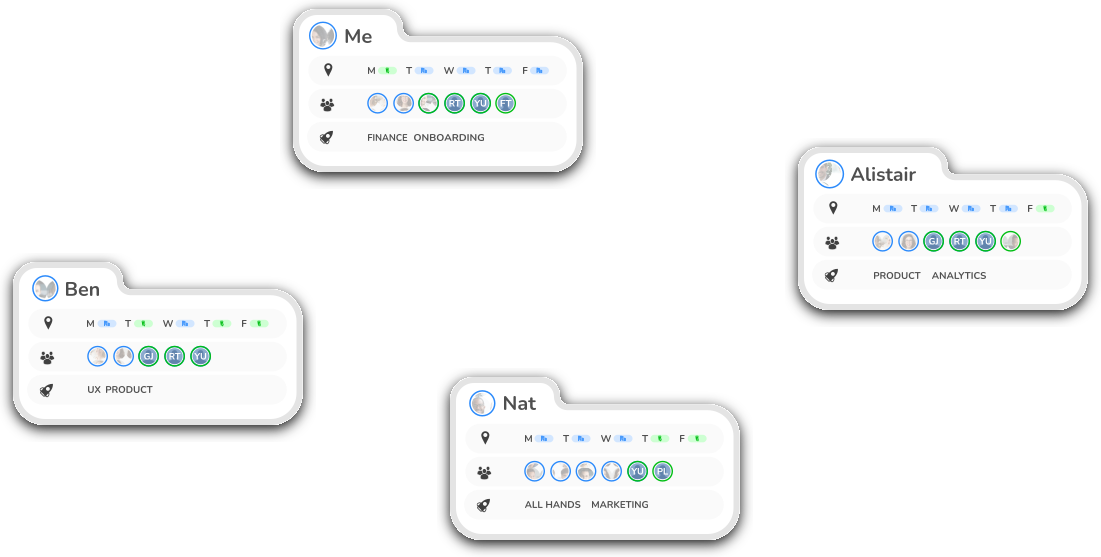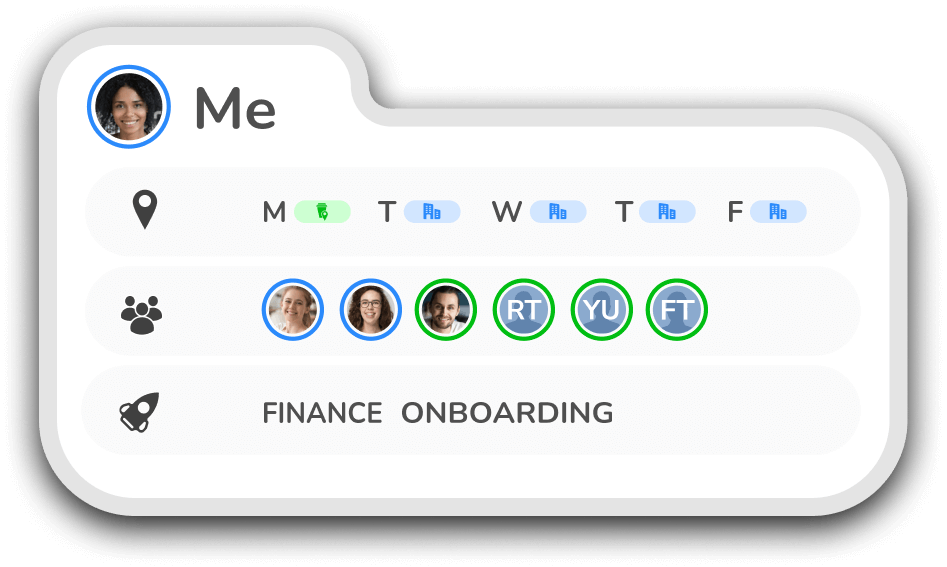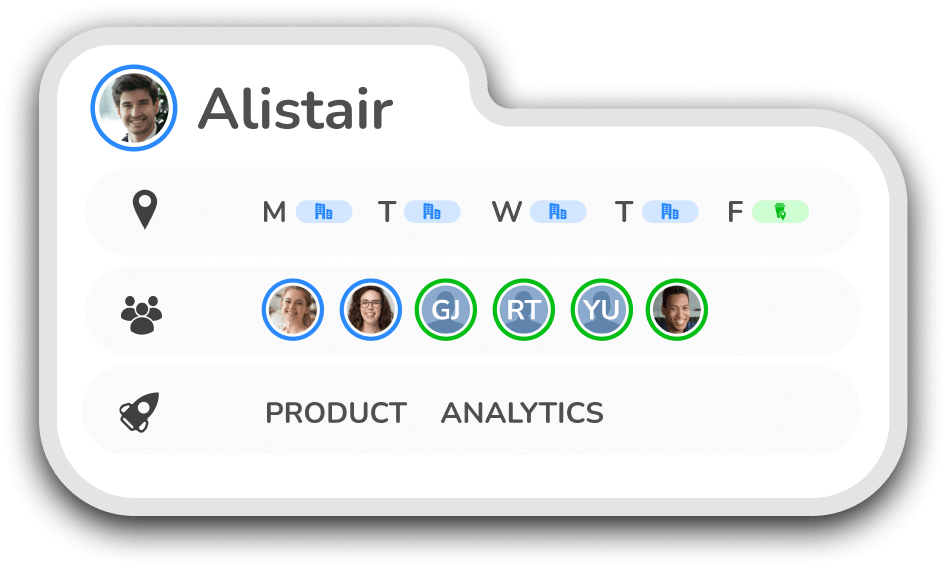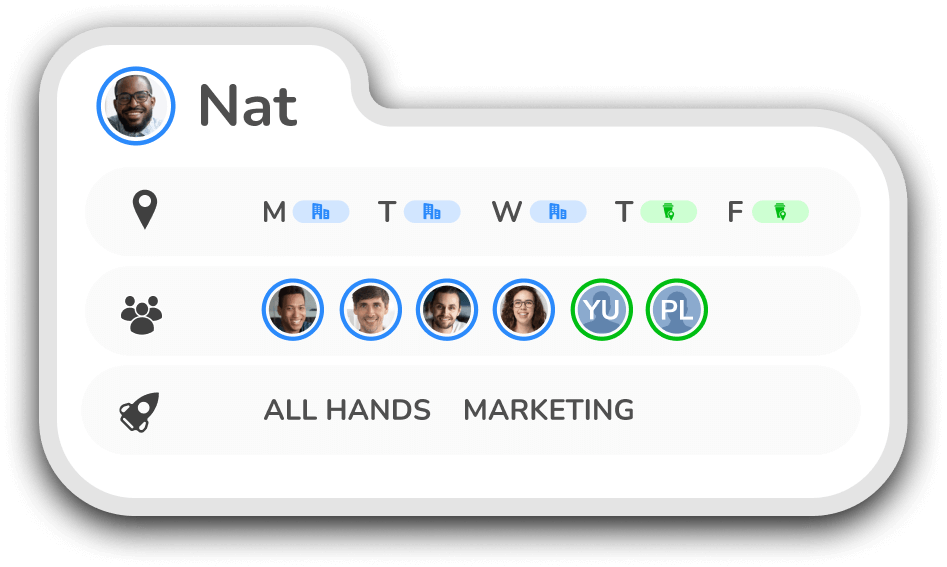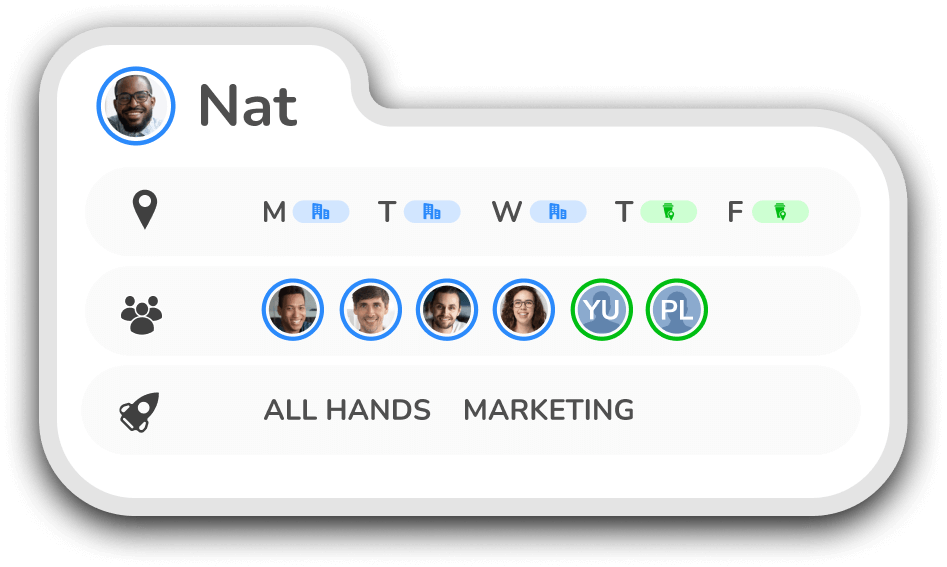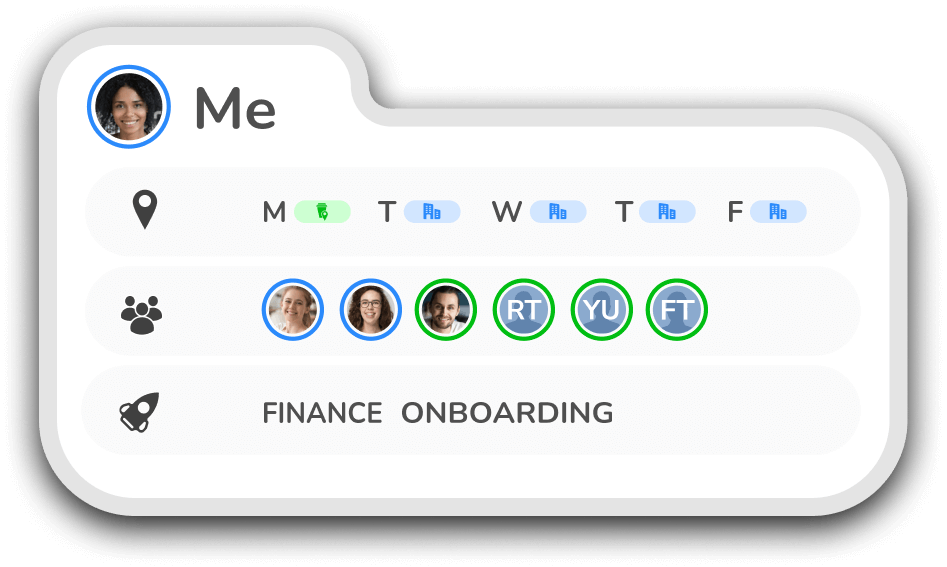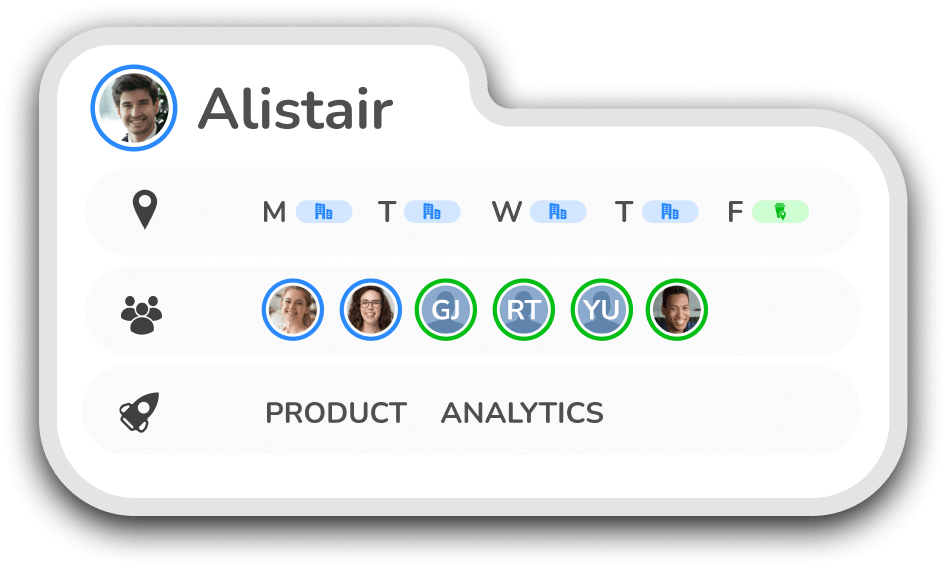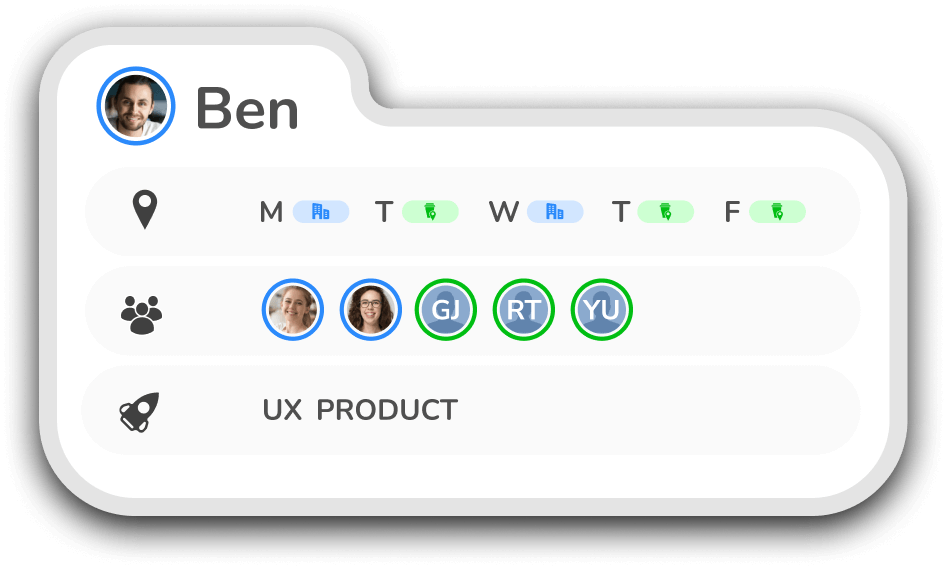 Make the office an asset
Increase office usage
Your teams shouldn't decide the best day to attend the office by booking a desk. Attract people to the office by co-ordinating valuable days where the right people and topics are collaborating in the same space.
hybrid location planning
No more dud days in the office.
Give people visibility of what's actually going on in your spaces. Book days in the office based on the people and topics being worked on. Keep updated as plans change.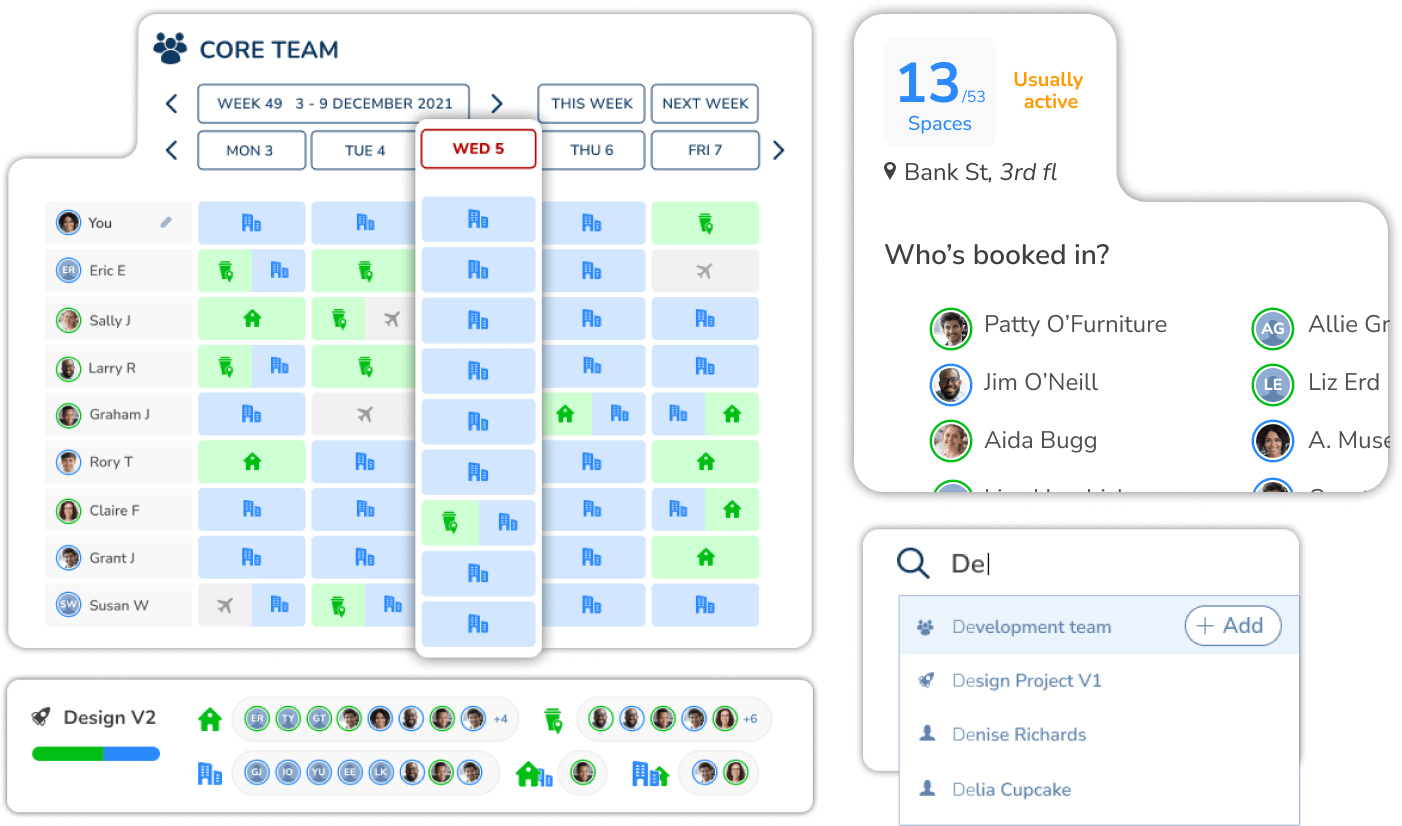 Wednesday will be a
good

day at the office.
See which days you're attending the office are good for the initiatives you working on.

Search by topic to see when people are in the same space and get notified if things change.

No more co-ordinating via messages or shared calendars.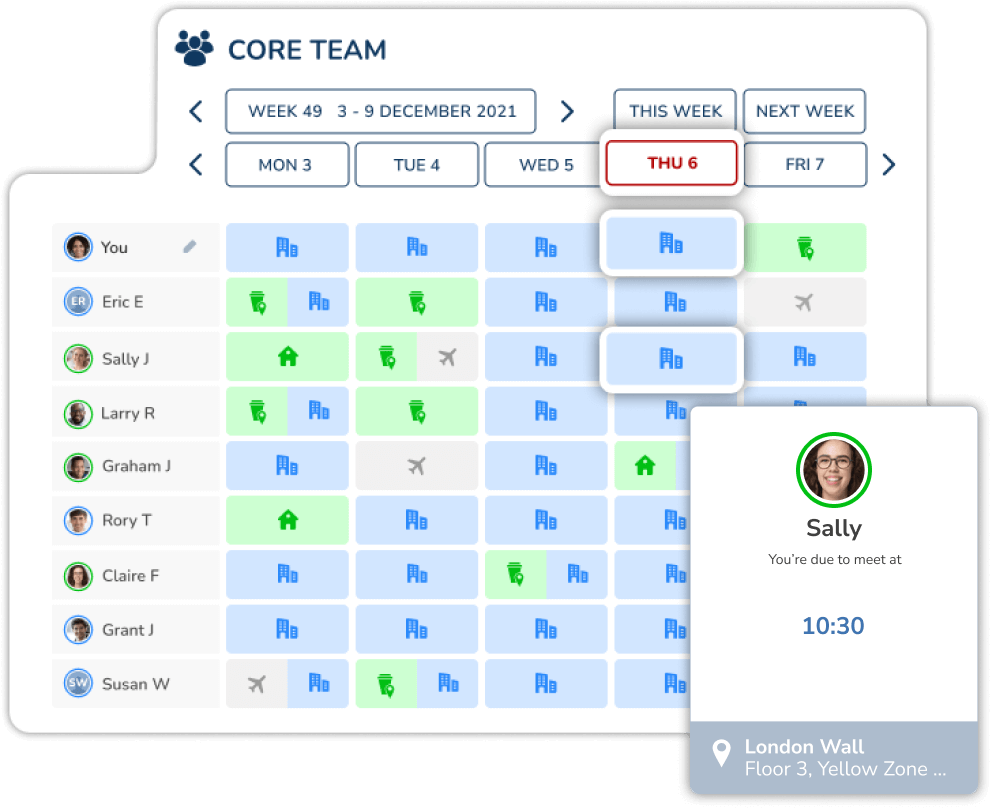 Sally and I are
both in the office

on Thursday
See when you're in the office at the same time as the people you need to work with.

Reserve office space knowing the right people will be in the same space.

No more going to the office just because there is an empty desk.
LOCATION RECOMMENDATIONS
Create great office days
Going to the office is about more than just booking a desk, it's about the people and topics being worked on. Know the best office days for your work priorities.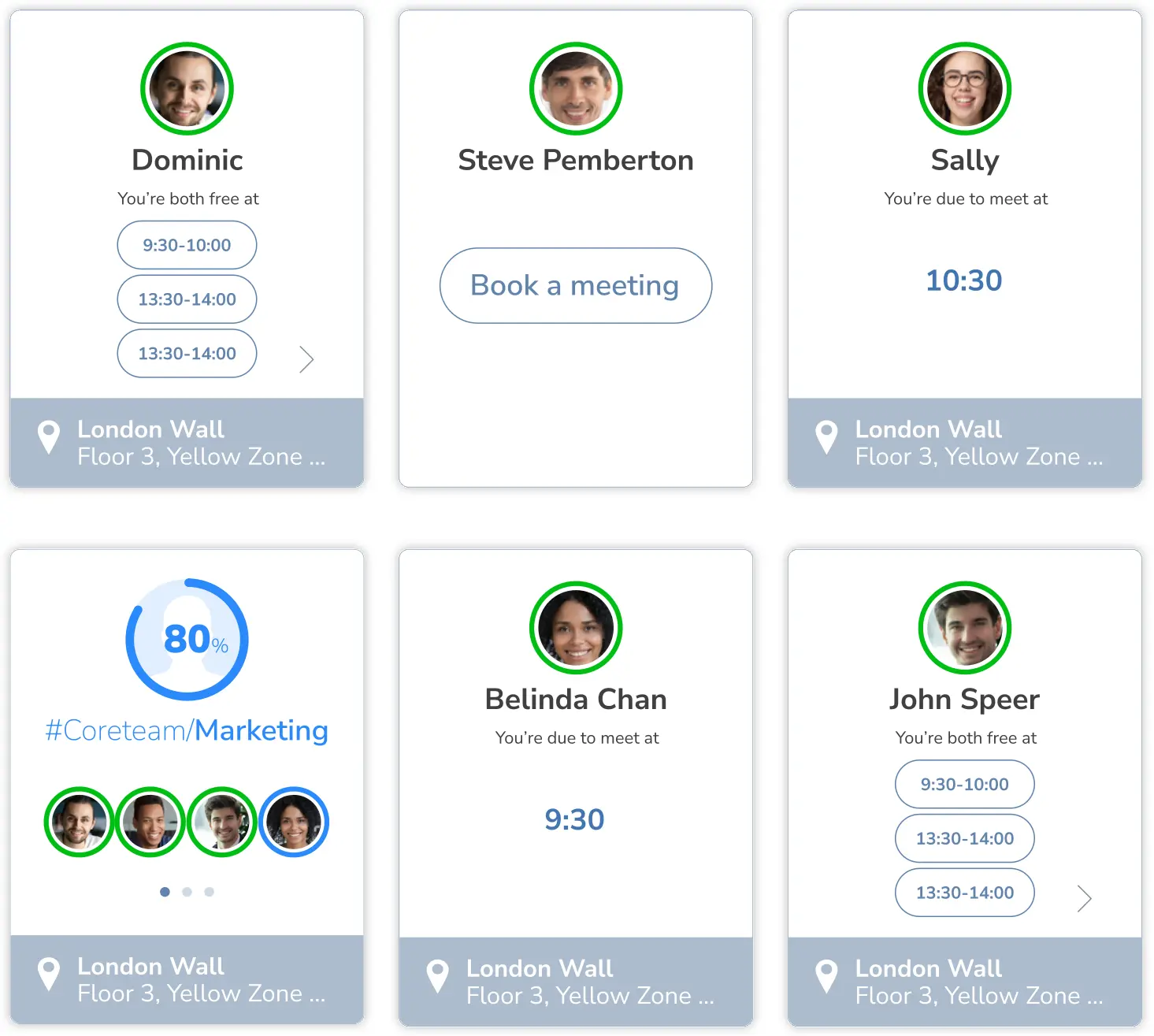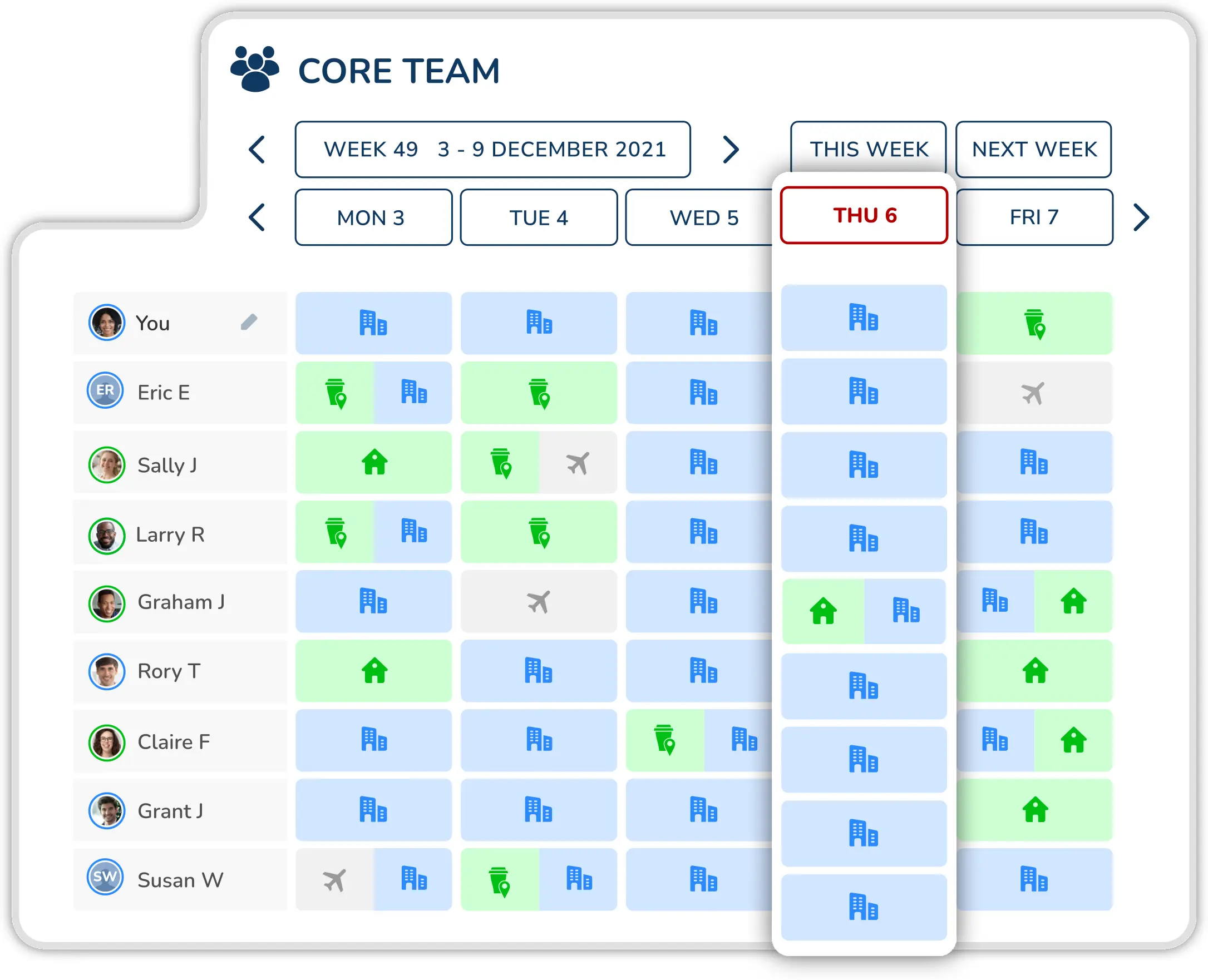 LOCATION VISIBILITY
See who's where when
Work is no longer a location, it's what you do across different locations. Organise how your hybrid team works and structure the types of work you do best by place.
Workspace Allocation
Simple space management
Manage office capacity with building, floors and zones. Allocate space as part of people communicating their work plans.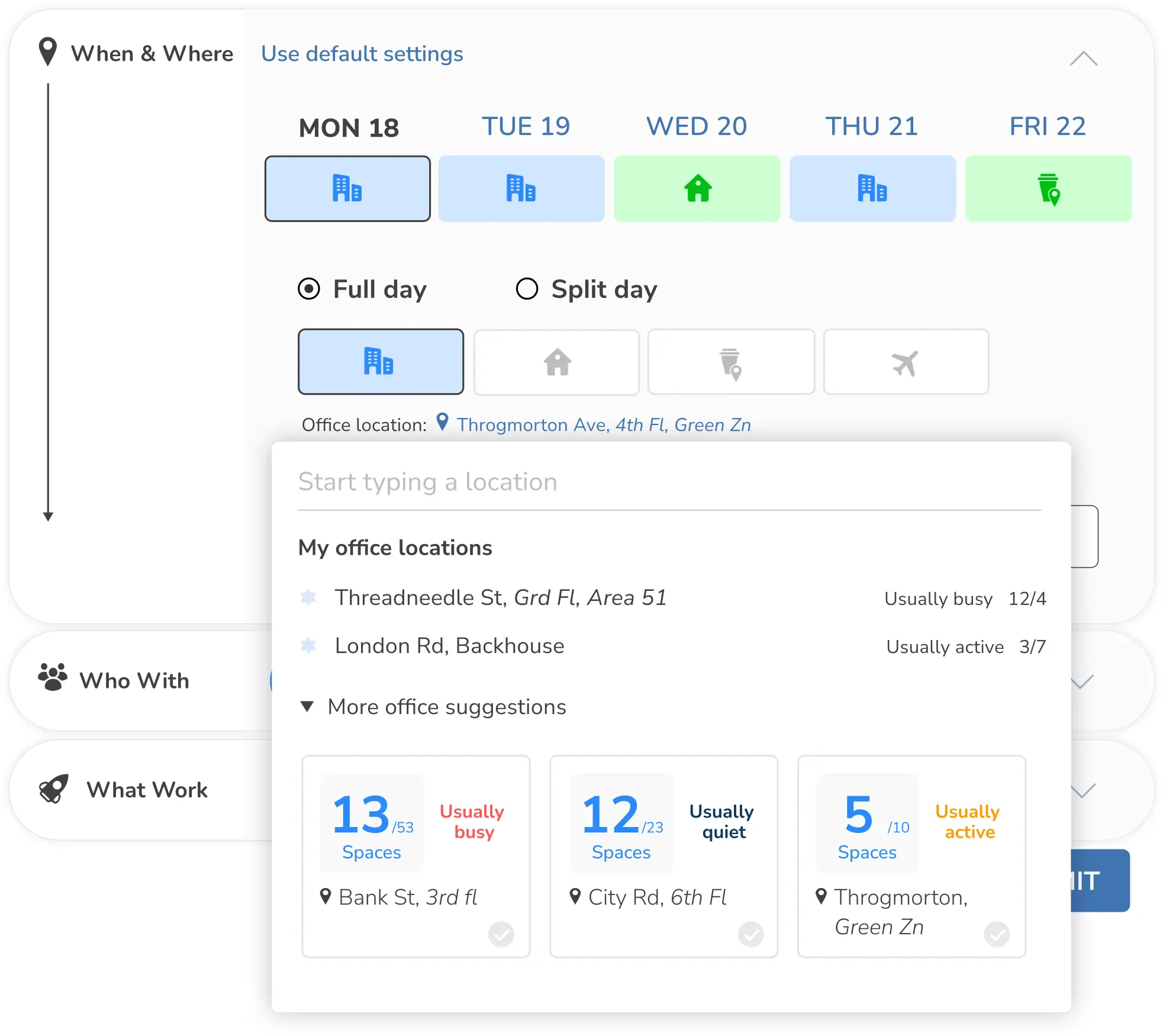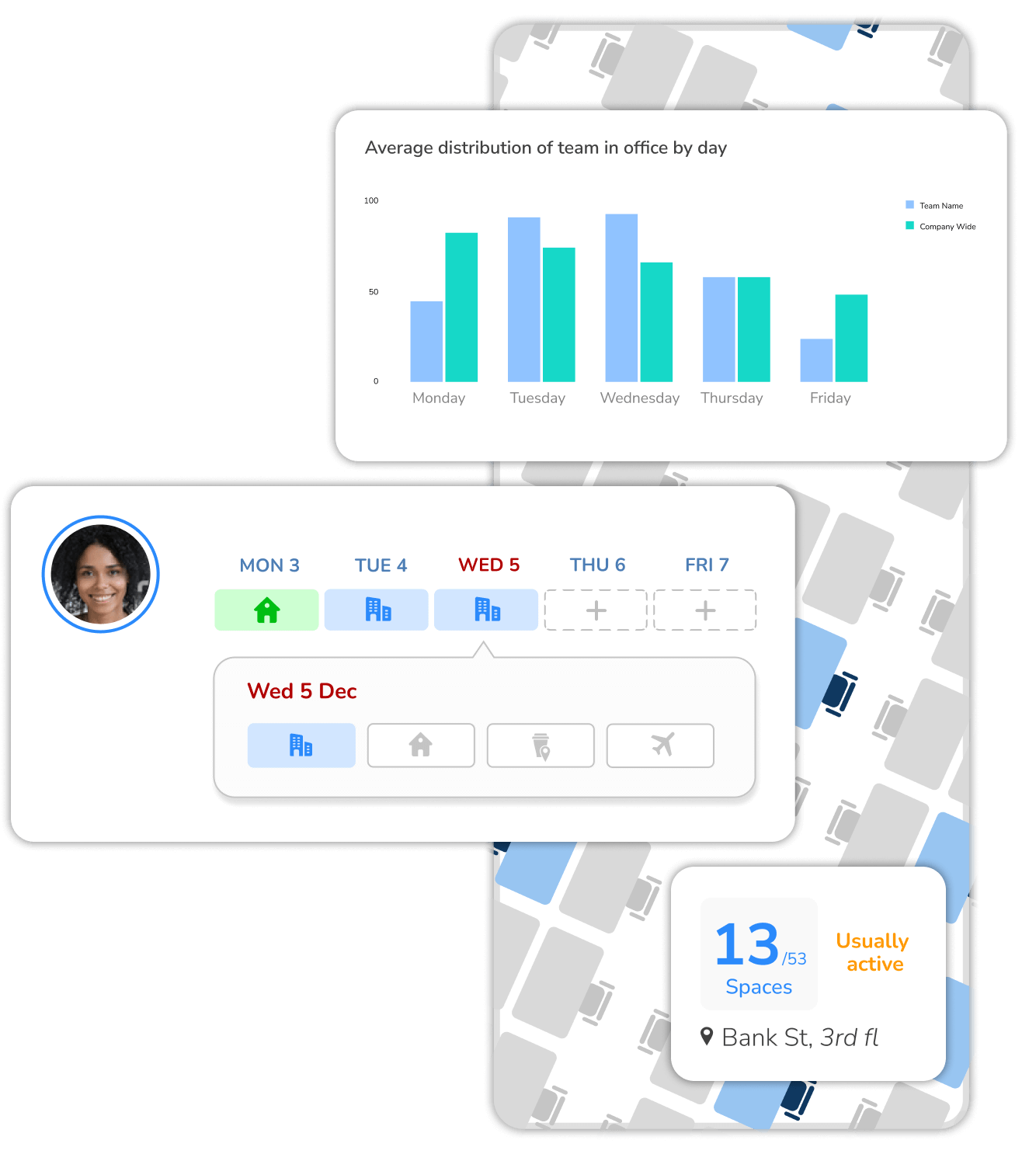 Hybrid Workplace planning
Optimise hybrid workplace
Understand how your space is used and how your teams are working together. Use your hybrid data to shape the way you work and the spaces you offer.
platform integrations
Connect your work to its place
DuoMe integrates with your favorite tools to bring the work and place together. Secure, compliant and safe for todays global enterprises.
LEARN ABOUT HYBRID
Understand Best Practice
Use our guides to improve how you manage your approach to hybrid, flexible and remote working.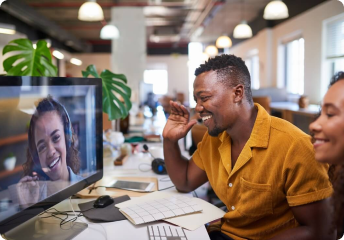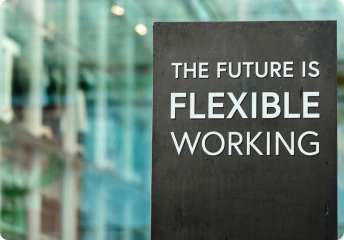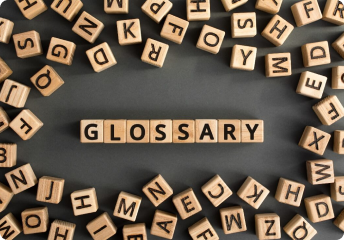 LEARN ABOUT REMOTE
Remote Working Glossary
A complete glossary of all the words and terms relating to working from home, flexible working, remote working and hybrid jobs, understand what all these words mean!
Connect your people with your spaces
Get hybrid teams wanting to go back to the office by connecting them to the people and the work thats happening.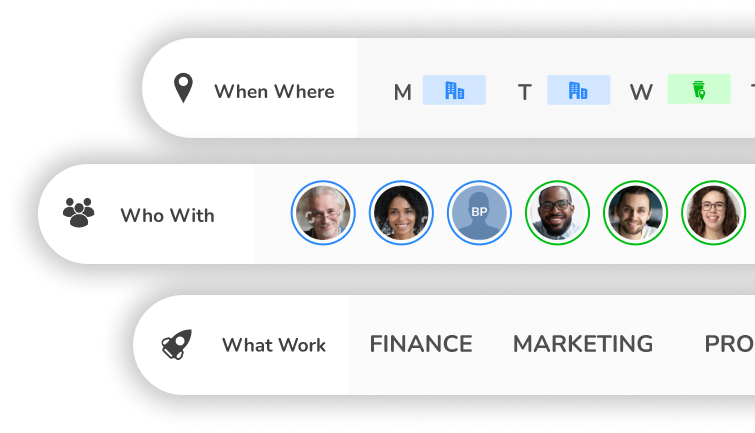 Build a website for your dev-first tech product.
Devkit is a complete UI Kit for SaaS, Technology and Multi-Purpose Business websites.