The global pandemic changed the way we work. Remote work became the norm, and now that people are starting to return to the office, many still want to hold on to the remote work model.
While people have returned to offices already, many companies have started utilising hybrid work models to allow working remotely while offering a chance to come to the office as well.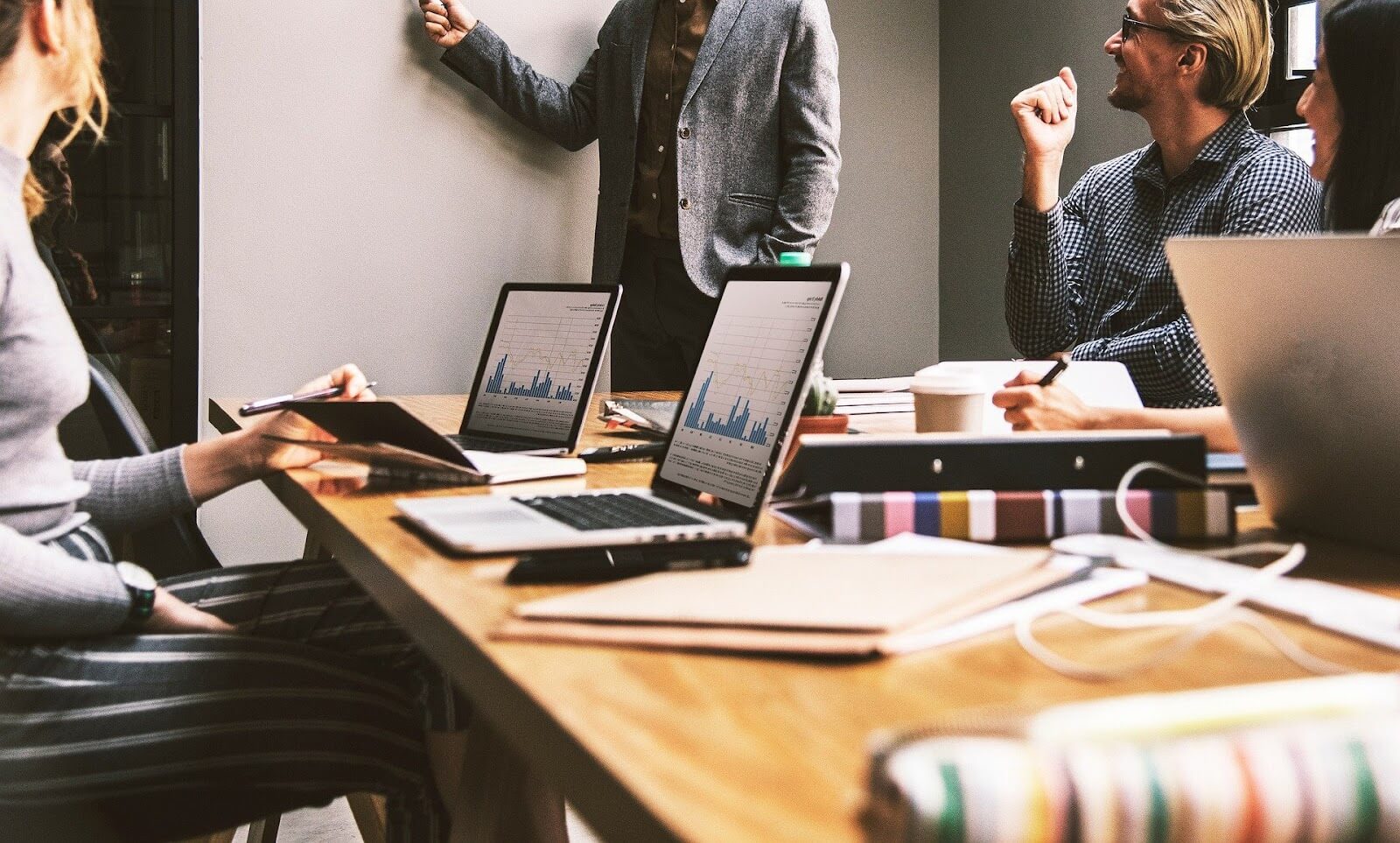 This means that employees will not spend every day at the office as they will have remote days where they work from home.
This kind of hybrid work model also requires an effective hybrid work policy.
What is a hybrid work policy?
If you are thinking about implementing a hybrid work model for your company, it is essential to design a hybrid work policy that outlines all guidelines that employees have to follow.
This way, the employees know what is expected, and you can trust that work gets done in a timely manner, no matter where it is being conducted.
A clear policy defines many essential aspects of hybrid work and ensures that all the work gets done on schedule, whether the employee works from home or the office. An effective hybrid work policy is unique and tailored to suit the firm's needs, goals and procedures.
Create an efficient hybrid work policy
Managing a team that works partly remotely and partly at the office can be challenging. Thus, having a clear and efficient hybrid work policy is essential.
A hybrid work policy outlines the most important aspects of work and makes it clear for the employees how, when, and where the work should be conducted.
A hybrid work policy allows you to clarify all essential things and make sure the work gets done in a timely manner.
The hybrid policy should include information about how many hours the employee should work each day, when they need to come into the office, what kind of reports they need to send, and so on.
The clearer and more comprehensive the policy is, the easier it is for the employee to navigate the hybrid work model. There is no room for misunderstandings and miscommunications when a hybrid work policy is clear.
Eleven essential features of a hybrid work policy
A comprehensive hybrid work policy takes many things into account. Below, we have outlined eleven essential items that should be included in a hybrid work policy.
Security measures
A hybrid work policy should outline all security measures taken to protect employees and the company at home and the office. When defining security measures, the hybrid work policy should consider both office and home work environments.
Security measures can include, for instance, cyber security, password protection, and the use of VPN.
Safety measures
Safety measures are not the same as security measures. Security refers mainly to keeping company data safe, whereas safety measures refer to keeping employees safe. Safety measures that protect employees at the office should also be outlined—for instance, the use of masks and social distancing.
Understanding productivity
The company should understand the productivity of its workers. For instance, a time tracking system or a customer relationship management tool may be a good choice to understand how employees are working.
Work hours and flexibility
The policy should define whether work hours are measured when working remotely. Some companies do not care about the hours worked as much as they care about getting the work done and meeting goals.
Equipment
Employees will need some equipment to complete their work. Will the company provide it, or is the employee responsible for it? For instance, will the employee use their own laptop or PC, or will the company provide them with one?
Availability
The policy should mention if the employees get to choose when they come into the office and when they work from home. For instance, the policy can mention that weekly meetings are held face-to-face at the office. Ensure the times and requirements are explained in the policy to avoid ambiguity.
Dress code
The dress code should be defined for both office and remote work. Sometimes, companies may want employees to suit up for the office, whereas a dress code is not needed for other businesses. Regardless, the dress code or the lack thereof should be defined.
Employee benefits
All employee benefits should be outlined. For instance, will the employees get monetary compensation for using their home as an office, and who is responsible for the home office equipment?
Eligibility
In an ideal world, every employee should be allowed to work where and how they want. However, it's not always possible. Your hybrid policy should consider which roles it is feasible for and if there are any that must be at your physical location. Ensure that the policy clearly outlines which roles are eligible and the reasons.
Communication
For hybrid working to succeed, your team must continue communicating and collaborating successfully. Poor communication can foster misunderstandings, wasted time, and reduced productivity and morale. The best way to ensure this does not happen is to recognise your communication upfront in the hybrid policy.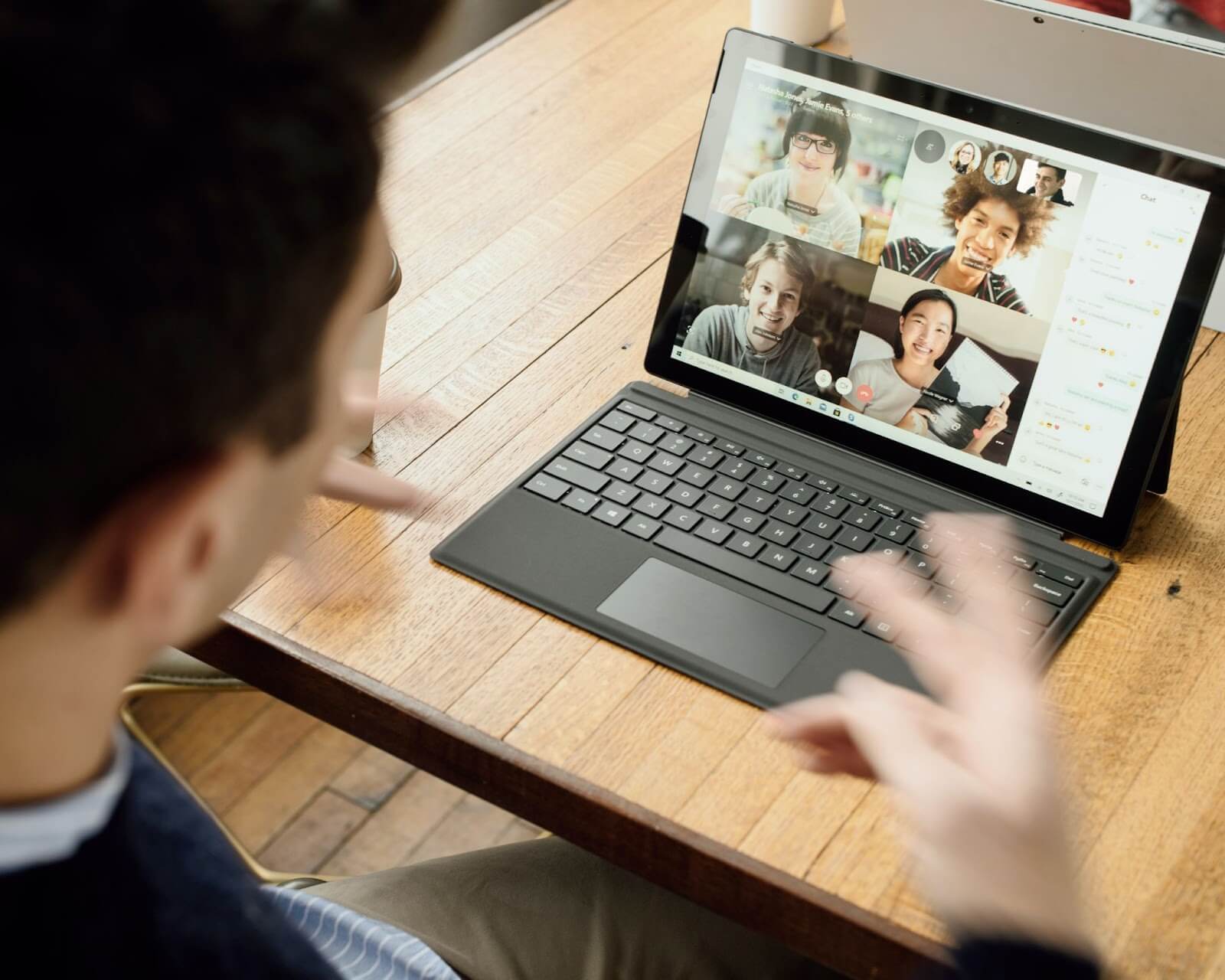 Your hybrid policy should outline how and when employees communicate. You need to consider whether you will have designated team meetings, when, and where. For example, you may decide to have daily scrum meetings via video conference, plus a bi-weekly in-office meeting.
Any company thinking about implementing hybrid working will have to consider how it communicates with employees both in and out of the workplace. You may decide to hold team meetings online as a default and only conduct in-person meetings when appropriate and suitable for the whole team.
As well as team meetings, you need to decide which tools will be used for team communication and project collaboration. Ensure that all team members are trained on any new software and that everyone knows how to access the systems remotely.
How to implement the hybrid working policy
Once you've decided what to include in your policy, the next step is to ensure a smooth implementation. Like all significant policy shifts in your business, managers and employers should get buy-in from the workforce along the way. Here are the steps for a pain-free implementation:
Consult with your team and trade union representatives
Everyone on your team should be consulted before you implement the new policy. Not only is it good practice to involve the team members in the policy creation, but by consulting early on in the process, you'll likely uncover individual situations and concerns that need to be addressed. Gather feedback from the team and accommodate where possible to ensure that they are on board.
Train the key stakeholders
Before you implement the new policy, you must train the managers responsible for overseeing the change on a day-to-day basis. Ensure that relevant managers have been fully trained on the policy, not only on what it means but also on meeting the requirements. For example, how to set up the home office equipment or where to safely store remote working passwords. Provide training for communication and remote working practices.
Encourage employees to feedback
Employees have been through a lot since the start of the pandemic. Changes to routines and how and where we work may be easy for some people to adapt to, but it's been a significant source of stress and anxiety for others. Encouraging employee feedback has never been more critical.
Enable your team to provide honest feedback on the change, whether it's through anonymous surveys, face-to-face meetings, or group catch-ups. Gather reactions to the changes and determine areas for improvement.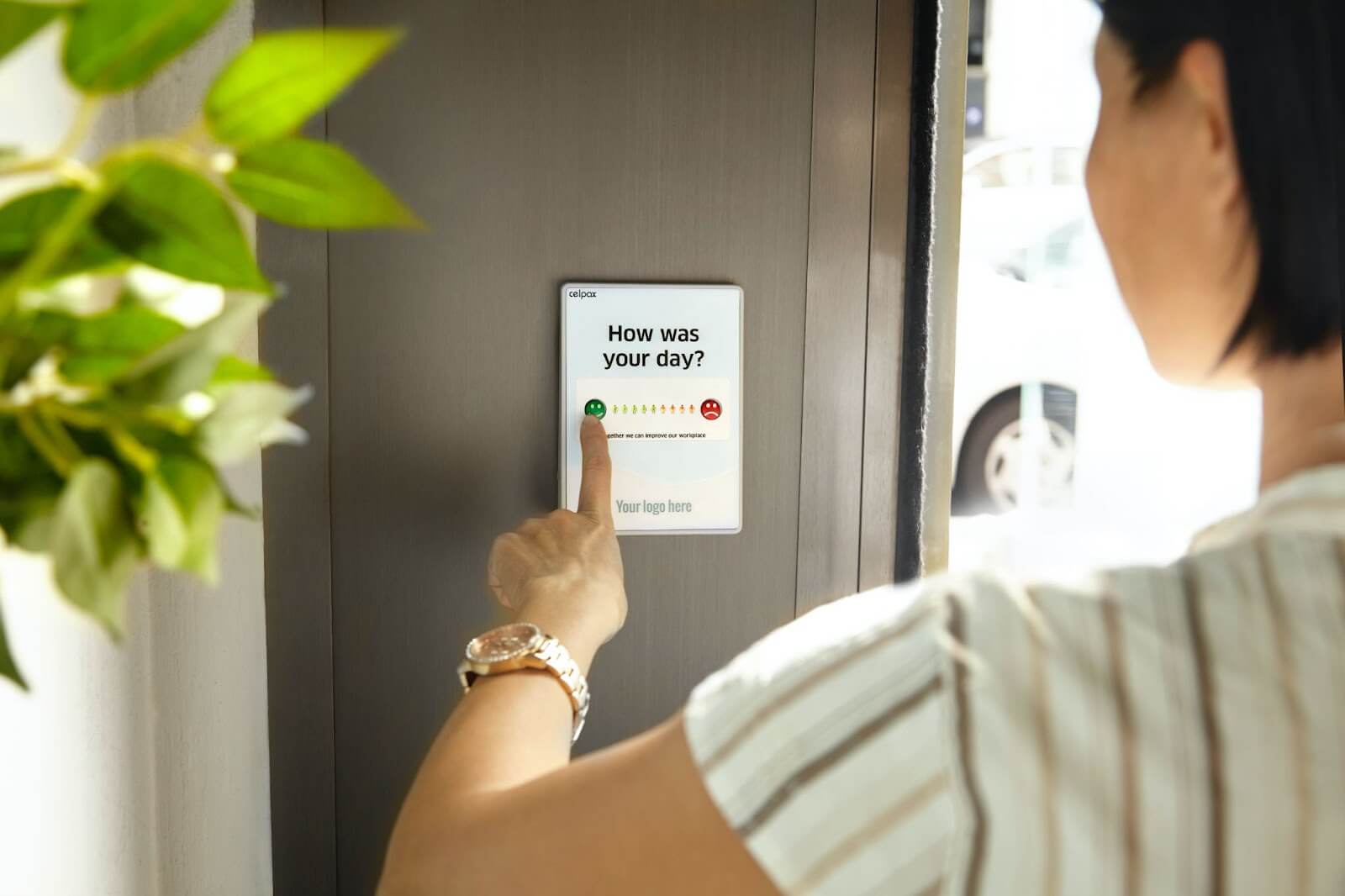 Set your team up for success with the right tools
While a hybrid work model can be very effective and even help the company to save some money, a hybrid work policy is essential for this model to work. In the hybrid work policy, some essential aspects should be outlined.
A clear and comprehensive hybrid work policy will ensure that there are no miscommunications or misunderstandings. These include work hours, use of space, employee benefits, flexibility, safety, and other things. This way, all the work gets done in a timely manner, and everyone is on the same page.
Use the correct software, like DuoMe, to allow your team to schedule where and how they will work and collaborate on projects. By providing your team with the tools they need to work effectively wherever they are, you will empower your team members and improve productivity and employee satisfaction.