This article, first published in late 2022, was updated in October 2023 to account for the evolving landscape as hybrid working became the predominant work model.
There's no denying that the 2020 pandemic changed the workforce forever. Companies were thrown into all-remote situations, struggling to adapt to the new way of working. Then as the world edged out of the pandemic, employees made it known that the traditional 9-5 office workplace was not going to cut it anymore. They had grown used to the flexibility and autonomy that working from home allows.
Many individuals will now only consider a job if there is a hybrid or remote option. In fact, data from LinkedIn showed that over 52% of job applications in the US are for remote roles. Clearly, organisations that don't offer remote or hybrid opportunities are missing out on a huge talent pool of candidates.
Luckily, lots of organisations have listened, introducing hybrid work policies that are going to be permanent. In fact, figures show that 74% of U.S. companies are using or planning to implement a permanent hybrid work model.
Yet, although the hybrid policy is here to stay, the actual policies are still in a state of evolution. Successful organisations are continuously testing, reviewing and adapting their hybrid work policies to find the best models for their companies.
Different organisations have different needs and the hybrid work model is a way to reflect and respect the individuals within the company. We've rounded up a group of note-worthy hybrid companies as examples of how to get it right, as well as those that are still learning.
What Is A Hybrid Company?
Let's be clear first on the definition of a hybrid company, as previously, there were different meanings.
Our DuoMe glossary defines the term as:
"A hybrid company is another term for a blended company. In hybrid companies, some employees work from home or another remote location, while others work from the office. Hybrid companies create a hybrid schedule to suit requirements."
It's important to note that a hybrid company can also refer to an organisation that mixes fixed elements and systems in its business model. The most common type would be a hybrid business that combines both for-profit and non-profit activities in its business model.
However, for clarity, the following company examples are only referring to blended companies whose employees work from a mix of locations.

Hybrid Companies Examples
These are some of the best examples of well-known organisations that have introduced hybrid work policies that are here to stay. Where companies are still adapting their policies to better suit them, we've mentioned it, as it's important to recognise that even the biggest organisations are still learning.
Microsoft
Microsoft is a true example of a hybrid work model that caters to the needs of the individual. Employees are able to arrange their workday around their life, as work hour flexibility is standard.
There are hybrid and remote options available, with different criteria for each setup. For hybrid roles, employees are allowed to work from home up to 50% of the time once they decide on a schedule with their department manager.
As of October 2023, Microsoft is still advocating a range of hybrid work-styles that empowers teams to define what patterns works best for them. See microsofts guidance they provide publically on their website for hybrid and flexible working.
Slack
It makes sense that Slack would be at the forefront of hybrid businesses, in June 2020 the company announced that they would be offering employees the option to work from home permanently whilst keeping offices open.
They were also one of the first organisations to release a blueprint on how to navigate remote working. Slack has continued its focus on the change to the workplace with Slacks CEO stating in September 2023 that the workplace has changed forever and their focus is less on where people work and more on what they work on.
"Nobody's kind of going back to a pre-pandemic way of working. There is more of us trying to connect in a hybrid way than ever before. And so our focus certainly now is how do we embrace a different way of working? So it's not about where, a lot more the how." Slack CEO Lidiane Jones
Dropbox
A great example of a company that is keen to learn from its employees and ensure that it found a hybrid solution that would keep engagement levels high. Dropbox conducted research via a company-wide survey before formally writing its hybrid work policy.
The survey found that employees did not want a fully-remote company nor did they want to return to an in-office situation. Clearly, their only solution was to adopt a hybrid work model.
Dropbox continues to support hybrid work-styles, with new offices and estate refits that focus on people meeting in person for collaboration on an occasional basis. In this Irish Times article from July 2023, attendance on site was generally around once per week.
Apple
In 2021, Apple announced its hybrid work policy moving forward but it wasn't without upset. As we know, there are different styles of hybrid work schedules and Apple has chosen to adopt a more fixed schedule. Apple employees were told that there would be set days to report to the office, with all individuals required in the office on Tuesdays and Thursdays.
In 2022, Apple updated its guidance to require employee to plan for three days a week in the office. Apple employees wrote an open letter denouncing the plan as "driven by fear of losing control" and "fear of worker autonomy."
This is still a hybrid work model, but it's lacking the flexibility that many individuals enjoy, as it takes away their autonomy to choose when to come in. As a result, many employees are pushing back against the rigid policy.
Although there is a need for face-to-face meetings and human collaboration in the workplace, perhaps Apple is not going the right way about it by forcing employees to come in. There are other ways to motivate individuals into the workplace, focusing on social interaction and giving people a reason to want to come in.
Nvidia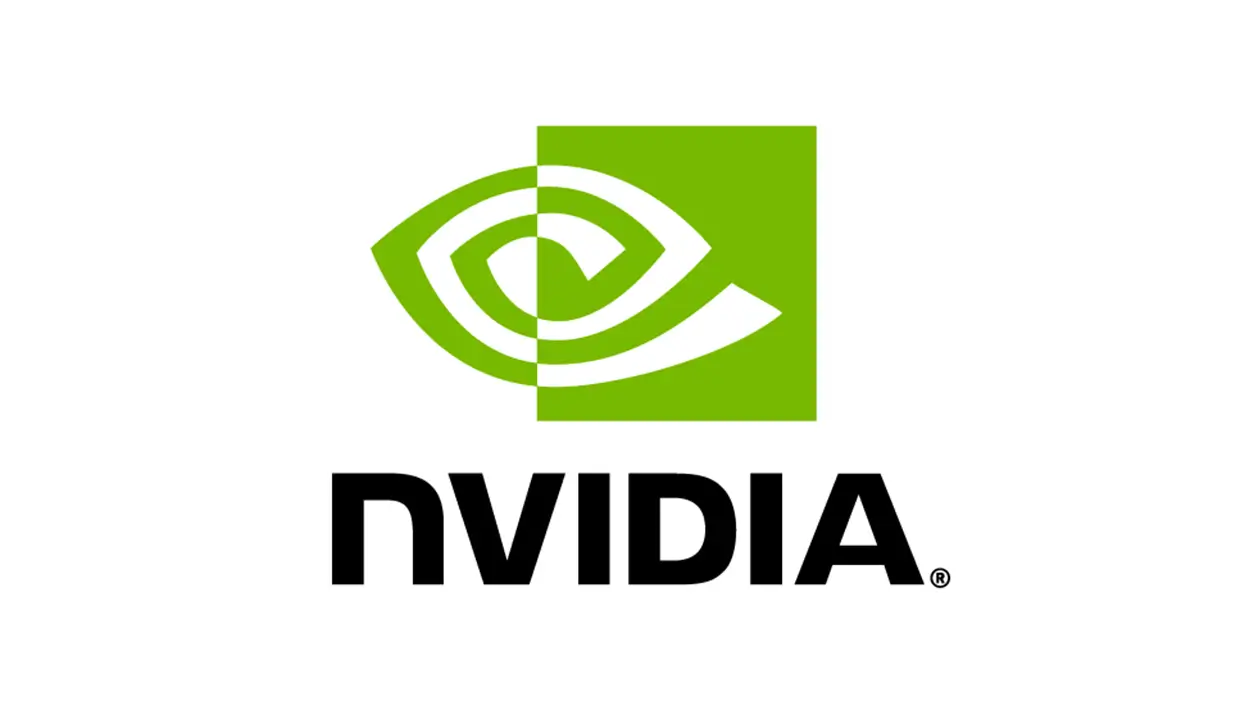 Nvidia is a new addition to the hybrid list, having recently reaffirmed its focus on support of hybrid and remote work-styles. Nvidia leaves it to their employers to decide where to work, whilst also investing in state of the art collaboration spaces in its key locations.
Nvidia is now a trillion dollar company and seen as leading in its focus towards remote and hybrid as a way to attract top talent.
Spotify
A true pioneer in the post-pandemic world, Spotify allows its employees to work from anywhere in the world. They also pay for employees to attend a co-working space if they do not live near a Spotify office
Companies can learn from Spotify with their 'Work From Anywhere' approach to hybrid work. They are committed to allowing their employees complete freedom, recognising that everyone is an individual and as such, requires different work settings to perform at their best.
Although this might not work for every organisation, Spotify is definitely leading the way when it comes to putting individuals' needs first and trusting that a happier workforce leads to a more successful organisation.
American Express
Steve Squeri, CEO of American Express, is a vocal advocate for hybrid working with the company's hybrid work policy, Amex Flex, following suit. Employees can choose from three options, fully virtual, hybrid, or be in the office full-time.
According to Squeri, there's no point for employees to come into the office if there is no purpose, as people can sit in a virtual meeting from anywhere.
American Express is also keen to improve employees' work-life balance, it's doing this by allowing people to work remotely from anywhere for up to four weeks a year.
Google
Google understands that organisations who try to force employees back to the office will suffer via resignations and reduced hiring pools. Instead, Google has wisely chosen to encourage employees into the office via a flexible hybrid work policy and work-from-anywhere benefits.
Employees can choose to work remotely up to two days a week and then have the further option of being able to work from anywhere in the world for up to four weeks a year.
Google might have chosen the two-day-a-week schedule following research that showed the average employee prefers a hybrid work model with three days in the office and two days at home.
LinkedIn
LinkedIn is a great example of a company that has evolved its hybrid work policy after listening to feedback from its workforce.
Although the organisation first wanted employees to come into the office at least some of the time, they have since introduced an option for employees to work fully remotely, allowing for individual preference.
Hubspot
After launching an employee survey, Hubspot decided to create a hybrid work policy with three options for individuals to choose from. Employees can choose to work remotely, in the office or adopt a hybrid work schedule.
Clearly, Hubspot understands that everyone is different and in order to attract and retain the best talent, organisations need to mould around the workforce, not the other way around.
Trailblazers
Contrary to popular belief, the concept of remote work is not a new one, it actually dates back 50 years when Jack Nilles published a book called The Telecommunications-Transportation Tradeoff. The book focused on the benefits of remote working as a way to combat traffic and fuel consumption but inadvertently paved the way for other companies to introduce remote work as we know it.
IBM
In 1979, IBM decided to make five of its employees fully remote and by the early 1980s, over 2000 employees were telecommuting.
This made IBM one of the first early adopters of remote work and they have continued ever since, minus a period in 2017 when they wanted to foster more creativity via face-to-face interaction and tried to get the marketing department back into the office.
Zapier
Still fairly early to the party, Zapier, an application-linking software company started as remote-first company.
The company was founded in 2011, while the co-founders were still in graduate school and juggling full-time jobs and based in different areas of the U.S. Perhaps as a response to their busy schedules, the company started as a work-from-home company and has remained so ever since.
This early decision to be a remote-first company proved wise, when during the pandemic other companies were scrambling to adjust to remote work, Zapier didn't skip a beat. As Zapier has never had office locations, there had been no need to introduce hybrid work policies.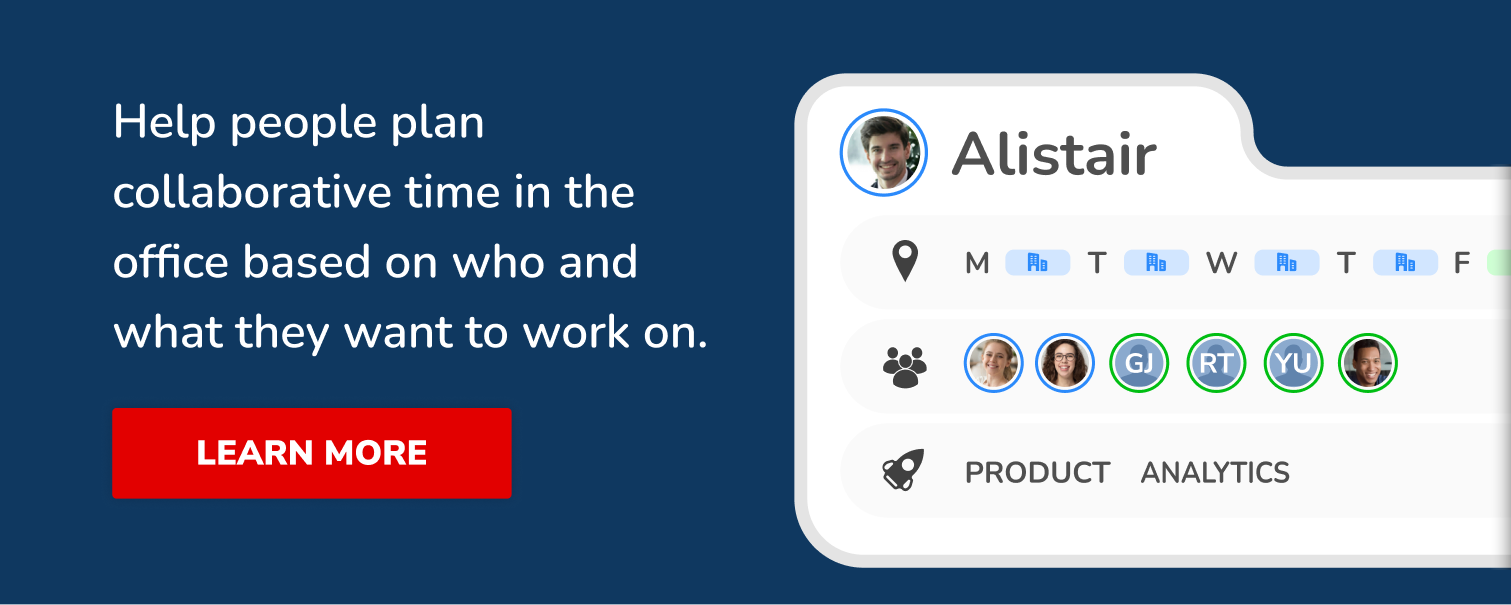 Giving Up On Hybrid Work
Interestingly, despite new research consistently proving the benefits of hybrid working for both employers and employees, there are a few outliers with outspoken leaders who are publicly eschewing the inevitable shift to hybrid work.
TaskRabbit
After first trying a voluntary hybrid office policy, TaskRabbit, the popular gig economy app, has made the decision to move to a fully remote model in May 2022.
Ania Smith, the CEO, believes this is the right decision for TaskRabbit and wants to encourage 'connections to happen more naturally' as opposed to forcing employees back into the office.
Yelp
Another organisation that believes remote first is the right decision for their employees, is Yelp.
They believe that even a hybrid work model is the wrong approach as it means employees are required to still live close to an office. Yelp wants to take advantage of the widest possible hiring pool and a fully-remote company is a way for them to achieve that. They now have employees in every single state of the U.S. as well as four countries.
Although a fully-remote policy is not the correct choice for every organisation, both Yelp and TaskRabbit highlight that every company is different and their work policy should reflect that.
Twitter
Finally, we have Twitter. The advent of Elon Musk as its new owner has meant a whole host of disruptions for the workforce.
In Musk's first company-wide email, he demanded that all employees must be present in the office for at least 40 hours a week. Thus immediately putting an end to the organisations' hybrid work policy.
All eyes will be on Twitter over the coming months as the organisation adjusts to the new work policy. As although there is no one size fits, it is certainly clear that no one wants to return to the office full-time, with most employees preferring either a hybrid or remote policy.
About Author
Graham Joyce is co-founder of DuoMe, a flexible working advocate and a frequent panellist/commentator on the issues of flexibility or hybrid working.