Making the long-term shift to hybrid work means that there will be times your whole department is remote. This will have definite consequences for you as a manager, as the skills required to manage and organise a remote department are different to managing an office-based team.
If you thought you could just turn your computer on from the comfort of your home office and have your remote team figure things out themselves, then think again.
Organising a remote department to work seamlessly with a high level of productivity requires forethought and planning. As a leader, you will need to think about how you can enable effective remote collaboration, keep morale high for the fully-remote workers as well as ensure that hybrid work best practices are being implemented.
If it sounds like a lot to take on, that's because you are essentially learning a new role. Fortunately, we've researched the best tips and advice on how to manage and organise remote departments to give you a headstart on how to be a good hybrid team leader.

How To Organise A Remote Department
Learn From The Best
If this is the first time you are leading a remote department, then be prepared to do some upskilling.
If your organisation allows for it, ask for extra management training sessions that specifically deal with hybrid work models. Your seniors will respect your eagerness to learn and willingness to become the best possible remote manager for your team.
Perhaps, you are a manager in a small-to-medium enterprise where budgets are tight. In this case, take the initiative to invest in a few modern leadership books or online courses. The Gitlabs Remote Playbook is a great free resource that covers lots of learnings from being a fully remote company.
Accept The Differences
The post-pandemic workplace is drastically different from the pre-2020 office-based work environment. As a result of this, those leaders who might have thrived in in-person roles might not do as well in remote situations.
A study published in the Journal of Business and Psychology found marked differences in who makes the best leaders. Researchers monitored over 220 US-based remote, in-person and hybrid teams to see what kind of qualities make the best leaders for each group.
It was no surprise that in-person roles saw charismatic, extroverted leaders thrive. However, it was interesting to note this didn't translate into hybrid or remote departments where performance matters most. The best leaders for remote departments were doers, they were quick to act, clear communicators and remained focused on objectives to get jobs done.
If you want to manage and build your remote department well then it will be imperative for you to focus on being a productive and dependable manager who communicates well.
Workplace Setups
Although it's important for you to ensure your own home office set up is fully equipped and a comfortable place for you to work. It is arguably even more important that you make sure every member of your remote department has an equally comfortable environment to work from.
Does everybody have an ergonomically-friendly desk and chair to work at? As well as equipping team members with the right hardware, you'll also want to make the most of the technology available that helps make remote work easier.
A good virtual meeting solution, messaging platform and collaboration tools can make all the difference in organising a productive remote department.
Planning
Planning will be possibly the chief focus when you are first organising a successful remote department. It can be a challenge to keep everyone on the same page, so it will be vital to determine goals and objectives early on in the process.
Design your work into initiatives, well-defined packages of work or responsibilities that at a team or individual level need to get done. Using tasks to break down the work can be a great way to clearly communicate what's required.
Have the team refer back to them on a regular schedule and give provide updates via shared messages or meetings. Are things getting done? Are there any bottlenecks emerging? What can you do as a leader to avoid any issues?
Make use of collaborative tools and project management solutions to keep everyone aligned and working together. DuoMe offers a Hybrid Working Management solution to help teams plans works and decide the best days to attend the office.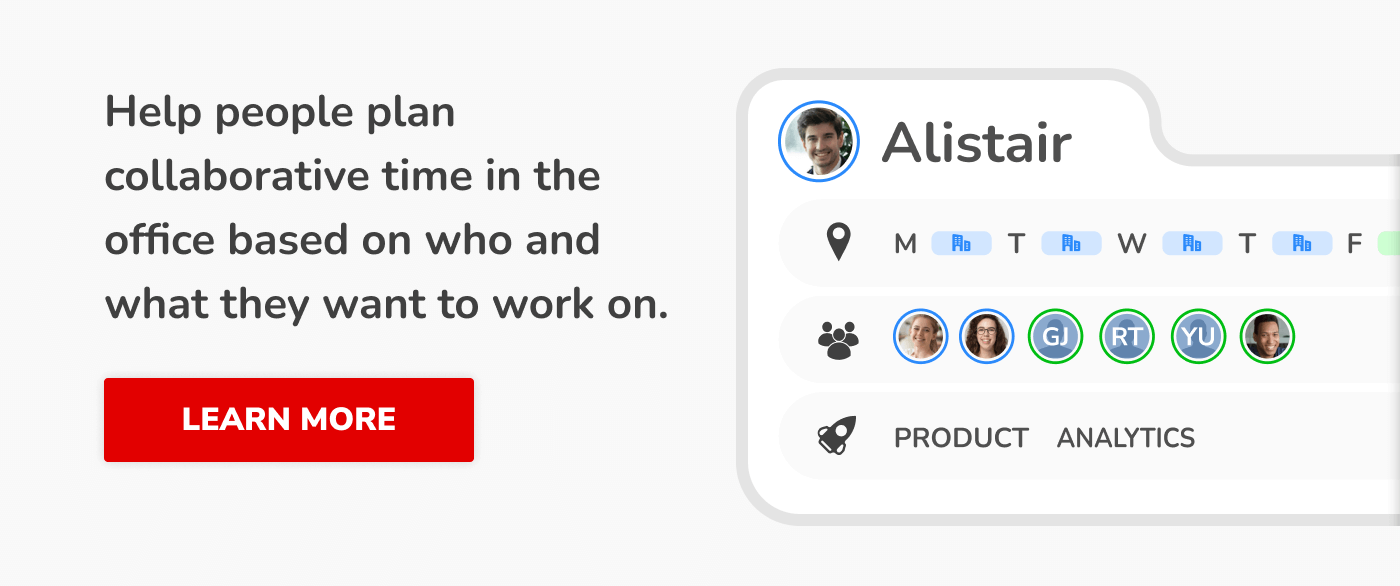 Build Processes
Getting efficient systems and processes set up will be vital if you want to have a well-organised remote department. Your future self will thank you if you spend time getting systems into place when first organising your new remote team.
No matter the department or industry, every remote team can benefit from creating processes. Having repeatable step-by-step systems in place will speed up existing team members' days as well as improve the onboarding process for new hires.
Capture your processes in a handbook so that there is a central place to go and understand how things are meant to work. This helps reduce another meeting or request on someone's time by having a well-signposted document that covers all your processes.
The Gitlab handbook is freely available to see what a very comprehensive version looks like but this is something that can be built towards. Just having a simple document that points to different processes that have been documented is a great start.
Meetings And Check-Ins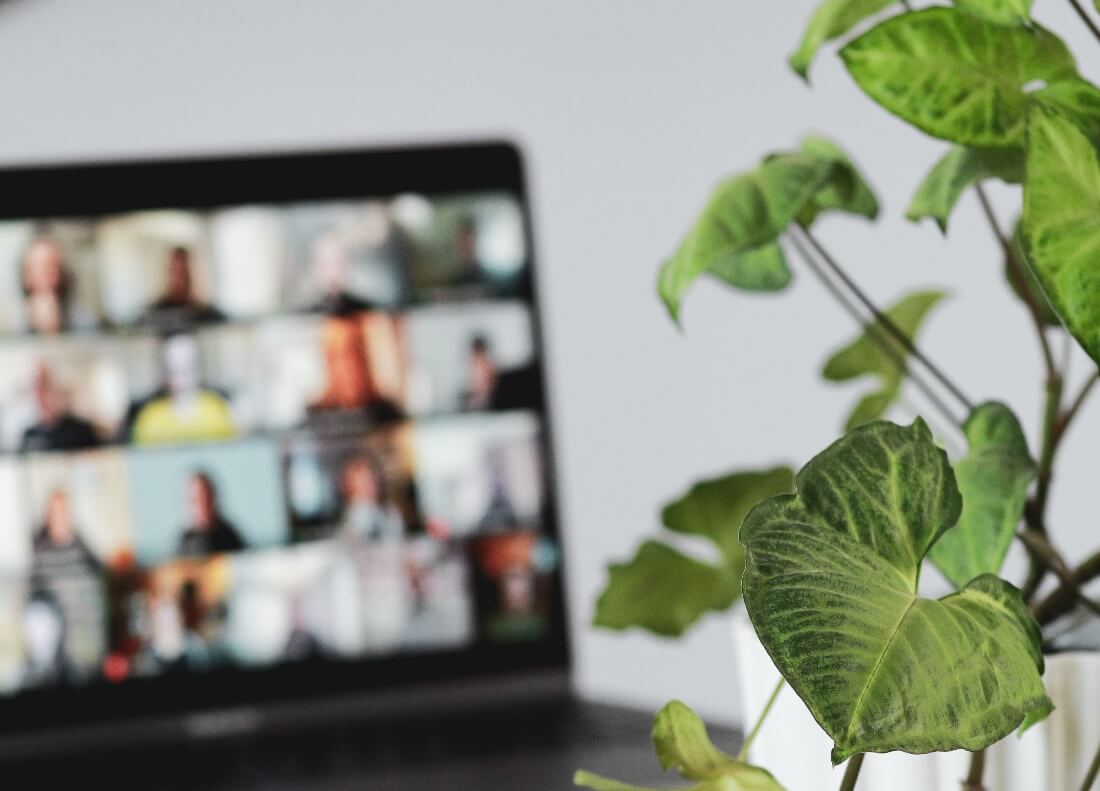 Especially in the early days of planning your remote department, you'll need to have regular meetings and check-ins as a team.
Scheduling meetings with hybrid and remote team workers can be a real nuisance due to the wide variety of locations and time zones. Fortunately, hybrid work scheduling tools can help coordinate everyone to be in the office at the same time or on the same call.
Alternatively, using asynchronous updates via a shared messaging tool allows people to provide status at the time that is most convenient.
These regular meetings or updates will help iron out any issues early on that can occur from working remotely and help improve remote collaboration.
Be Agile
Once you've organised your remote department, it will be vital for you as a remote manager to stay flexible.
Managing a remote team can often be a highly charged environment with a constant barrage of incoming emails and messages. You might feel yourself being pulled in a myriad of directions when you are first trying to build your remote department. That's OK.
No hybrid work model is perfect, in fact, the best remote departments understand that they can continuously improve and get better. As a leader, it is your job to understand your team members and figure out ways to keep evolving.
Remember to stay flexible and above all, listen. Listen to what your remote department is saying and respond appropriately to their needs to provide the best solution possible.
Difficulties In Organising Remote Departments
Even with all the guidance in the world, expect there to be initial challenges when you are organising a remote department.
Common issues that can arise for remote teams include things like loneliness. In fact, remote workers who work solely from home or remotely report higher percentages of loneliness compared to in-office or hybrid employees.
If your department is fully remote, explore the possibility of introducing a hybrid work model to get people connecting physically. Or if that is not an option, try and increase their job satisfaction through other ways, like allowing more autonomy to let them have a better work-life balance. Take advantage of the flexibility that remote work can give to individuals' lives.
Another common challenge for remote departments is communication. Without effective communication, collaboration falters as well. To overcome this issue you will have to give your employees the means to communicate effectively, either with tools or with training. Then once that is done, you must learn to trust your remote department to be able to work together.
Aside from communication and social connectivity, there are plenty of other objectives for remote departments to face including staying motivated, keeping productivity levels high, overcoming language barriers, and trying to organise different timezones.
The list goes on and on which is why it is so important for managers to take the time to organise a remote department well in the first place.
Final Words
If you're just starting out organising a new remote department or team, remember that you're not the first manager to do this. There are plenty of resources and people to help you in the process.
Stay focused, lean into your strengths and uncover any weakness where you could improve as a manager in order to build the best possible remote department.
About Author
Graham Joyce is co-founder of DuoMe, a flexible working advocate and a frequent panellist/commentator on the issues of flexibility or hybrid working.