Before the 2020 pandemic, around 12% of the UK workforce worked from home. This figure has jumped significantly in recent years, with approximately 50% of the working population doing some remote working.
Work is no longer only about the office, and home-working is no longer an exception but a practical reality for many. For employers, the battle to attract and retain talent has never been more difficult with many companies now differentiating on the level of workplace flexibility they offer to their staff.
We're now in the age of hybrid working, which is revolutionising the way people and businesses develop and deliver their core services.

What is Hybrid Working?
Hybrid working refers to any regular work pattern where staff can combine some elements of office work with some remote work. The idea behind hybrid working is to create a work environment where both the organisation and the employees can enjoy the benefits of both scenarios.
Each organisation is different, so there are many different approaches, but the most common hybrid working patterns are:
Flexible schedule: employees have the freedom to choose when and where they prefer to work each day.
Fixed schedule: employees work some fixed days from home alongside their regular office work.
Split schedule: Employees must attend the office a set number of days each week, like three days in the office and two days at home. This is often called three two or 3:2 for short.
Many companies are evolving their approach as they learn more in practice. Many companies are setting feature or focus days where specific cohorts are requested or required to attend the office for certain events. This could be a project kick-off, training, professional development, or networking event.
Regardless of which style of hybrid working employers choose, hybrid working always combines some element of office and remote time. This leads organisations to evolve their working practices by maintaining schedules of where people plan to work and enhancing the tools people use to improve how they communicate regardless of location.
Forbes reports that hybrid working improves productivity and performance quality in most employees, promoting a healthy work-life balance and boosting the bottom line in business. The incentives are there for companies to make the change to hybrid stick and become the norm for how people work long term.
All Companies Need To Adopt Modern Hybrid Work Patterns
The pandemic showed us how easy it is for employers to be flexible. Most companies successfully implemented a work from home schedule, which has had a resounding impact on the demands of the workforce.
Talented employees now seek greater flexibility as a standard perk. People need to have more say in how they spend their time, so sought-after employees demand a fairer, more inclusive work environment that promotes a healthy work-life balance.
Furthermore, it's anticipated that remote working will become increasingly commonplace in the future. Companies should embrace hybrid working as a critical stepping stone in transitioning from pure office work to normalised remote work.
Hybrid working develops happier employees and is naturally more inclusive of lifestyle challenges such as parenting or caring duties. Implementing a successful hybrid schedule brings significant benefits to organisations, including:
focused employees
enhanced productivity
greater company loyalty from happier staff
opportunities to hire locally or further afield
reduced operating costs.
Well-managed hybrid work patterns help companies attract and retain talented staff - with more options available for who to hire - at much a lower operational cost. This boosts profitability and makes companies more desirable to work for.
How Are Companies Approaching Hybrid Working?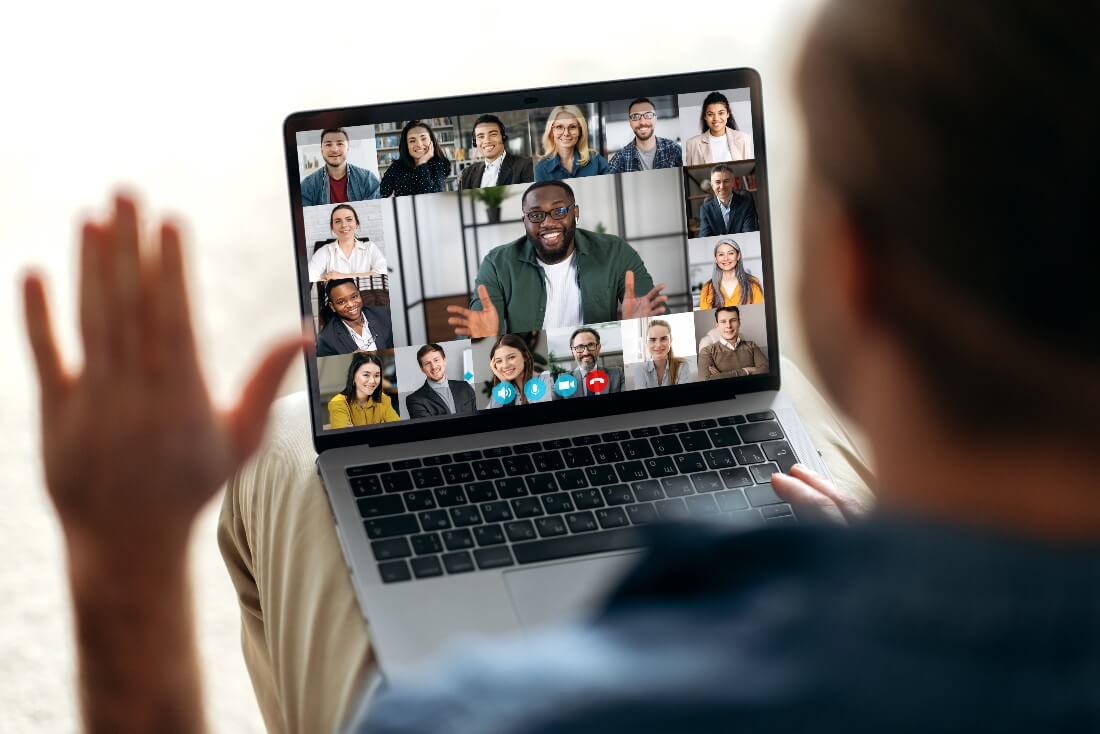 The first step is to define what hybrid working means to your organisation. This involves setting clear goals, outlining policies, and determining what the purpose of hybrid working should be to properly align with your organisational objectives.
Consider these three key criteria for success:
Let people pick which days they would like to work from home themselves.
Giving people choice encourages greater flexibility, and helps employees feel in control of their own autonomy, which stimulates productivity and trust. Employees that trust their employer perform better and are more likely to remain with the company longer term.
Provide the right tools for employees to work effectively in a hybrid model.
Hybrid working relies on employees successfully collaborating in a shared workspace, so companies are investing in better software to help employees work more effectively. This may include tools to help visualise data, report on progress, manage customisations, plan complex projects, and brainstorm online using whiteboards.
The end goal is to centralise the hybrid workspace through software like DuoMe.
Support employees with their own unique hybrid working scenario.
While most employees report they enjoy flexible work, organisations still need to ensure that staff are fully trained and supported for hybrid work. Employers should help employees through the process to make a smooth and willing transition into a hybrid work pattern.
What Are the Key Issues of Working Hybrid?
Despite the enormous benefits of hybrid working, just 28% of employees feel their current work schedule suits them. This statistic indicates a mismatch between what employees hope to get out of hybrid working and the realities of hybrid working.
Employees report they could benefit from more choices, clearer expectations, easier collaboration, and greater support. Companies need to evaluate the critical components of their hybrid work model with reference to core issues in flexible working.
Be strategic about when people should be in the office.
Regardless of whether the company or the employee decides on the hybrid work pattern, it's important to consider how workdays should flow. Employees should aim to be in the office on days which may include:
making key decisions or holding necessary negotiations. In-person discussions can help employees apply greater empathy to improve decision-making.
reviewing tangible work which is best viewed in person.
any tasks that have a high level of emotional content.
Office days should also be planned around the needs of the team. In-office days should align with employees who require more face-to-face time for specific tasks.
The secret is to plan time in chunks so that collaboration is scheduled for coordinated days, and work time is planned around the times when employees are most motivated to get things done.
Employees should share their hybrid work schedule to ensure clear communication, easy task management, and a well-coordinated team.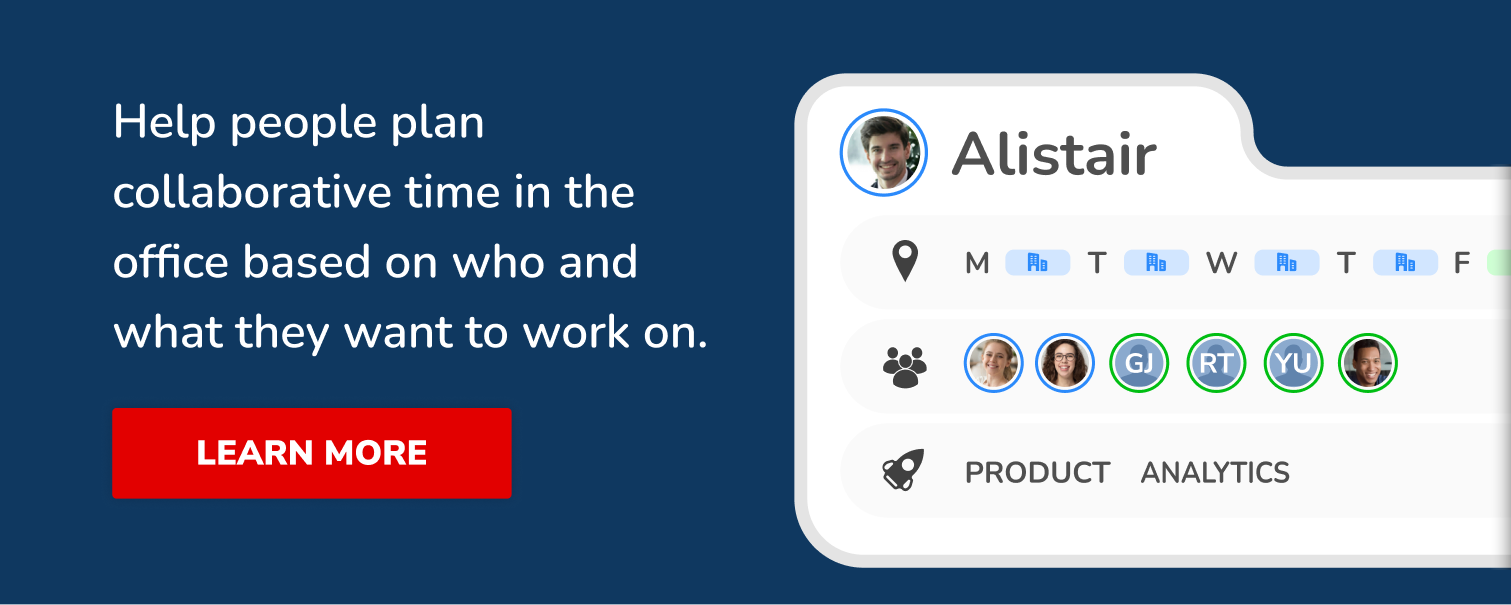 Have a duty of care to know your employees are coping remotely.
Remote workers are often more productive than office workers, but they're prone to overworking and may lack the ability to tune out at the end of the day.
Employees should be discouraged from feeling pressured by digital presenteeism and should have clear boundaries which enable a meaningful disconnection from work out of hours.
Companies need to establish suitable policies to ensure remote workers are operating from a safe working environment without the risk of injury.
Line managers should avoid assumptions and instead hold regular 121's with employees to encourage healthy communication.
Train managers to run effective hybrid teams.
Remote work has challenged companies to learn quickly. Managers should be sufficiently trained on new technologies, equipped to understand the human stress points which may come from hybrid working, and be passionate about keeping the company culture buzzing.
Clear expectations are key. Employees need a thorough understanding of why hybrid working has been implemented, what's expected of them at work and home, how their performance will be reviewed, and the process if they require additional support.
Effective Hybrid Working Takes an Adaptive Approach.
According to the CIPD's published guidelines, the best hybrid employers provide clarity and encourage workers to design and control their day using their individually-defined productivity levers.
The magic of hybrid working is that it brings the best out of everybody. Helping employees adapt to the type of hybrid working at your workplace is crucial in unlocking its benefits.
Allowing people to work in their natural comfort zone maximises the economic opportunities to harness top performance levels in each and every employee while helping all employees to enjoy a happy, healthy work-life balance.