Job sharing is a wonderful way to stretch your skills and improve your mental wellbeing in the workplace. For most job sharers, the opportunity to work with an amazing partner who values and compliments their working style can bring rapid career growth, with an better work-life balance and all the perks of full-time employment, without needing to work full time hours.
Sounds like a dream, right? Not always.
Why is Finding the Right Job Share Partner So Important?

While the vast majority of job share partnerships are positive experiences that far exceed the expectations of employees and companies, it's not always the case. Some job share partners just don't gel as well as they would like to. This happens for numerous reasons:
Job sharers may not have chosen their own partner themselves.
Partners might get along well as friends or colleagues, but when it comes to doing the same work they may not always share the same work values.
Communication could be breaking down within a previously strong job share partnership.
The needs of one or both of the job share partners are not well-aligned with the demands of the role.
Personality clashes make working together abrasive and difficult.
When job share partnerships break down, the job share team need to reflect and assess where the relationship can improve. This can cause excess stress for all parties who associate with or support the job share team. Resolving internal issues is tiring and time-consuming, and may ultimately result in poor performance in a working situation that is otherwise wholly designed to equip job share employees for success.
The solution is to pick the right person to work with from the get-go.
What Makes a Great Job Share Partner
The best job share teams create a sense of synergy within the working relationship.
Successful job share partners have combined skills that are stronger than either person's individual contribution. Great job share partnerships plug the gaps in each other's abilities, develop each other's confidence, support each other without question, and share the same work ethic.
High in-demand job share partners possess common traits.
They like to help people. Collaborative spirit, and a willingness to give time and energy to others, is essential in a job share partnership.
They're self-motivated and driven. Job share partners frequently need to iron out the details of their own role structure. Those who are ambitious with a strong desire to prove themselves are most willing to carve out new opportunities to reach their objectives.
They take responsibility for their own actions, and avoid blame. When mistakes happen, good job share partners share responsibility as a unit, and don't point fingers within their partnership.
They share credit easily. Successful job share partners recognise each person contributes to successful team outcomes, and don't try to take all the limelight for themselves.
They're open communicators. Job share partners know how to be fluid with communication. They're equally comfortable addressing concerns within the team as they are dealing with management, colleagues and clients.
Their work style is predictable. Strong job share partnerships rely on both parties working in the same way, with no surprises.
They're honest and trustworthy. Sound partners do what they say they will, and deliver on their promises.
They value a strong work ethic. Their work is completed to a high standard. Loose ends are kept neat and tidy during handovers.
They're flexible. Most people who work in job share roles have other needs and commitments outside of work. Great job share partners are accommodating when things change, and don't mind covering their partner when needed.
They have open personalities. Job sharers thrive when they're willing to lean on and support each other. They're not closed off or inapproachable, but value generosity of spirit in a friendly environment.
Not everyone is a perfect match, but most people who are interested in job sharing do poses at least some of these outstanding qualities.
5 Tips for Finding the Right Job Share Partner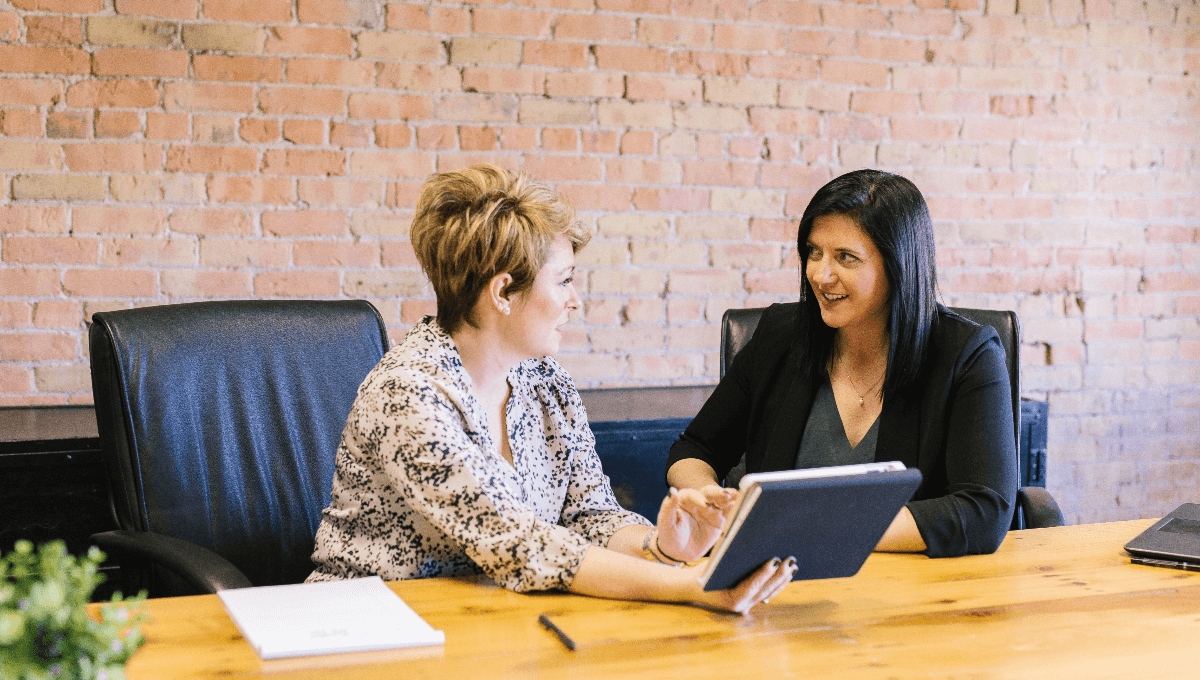 The right job share partner should feel like an extension of your working self, with like-minded values and a similar work ethic. Below are our top 5 tips for finding the right job share partner.
1. Find a Partner Before Finding a Job Share Role

Job sharing can be tailored to suit just about any role, in any industry. It's also suitable for remote, location-based and office work. The challenge with applying for job share roles is often to do with the hiring company being new to the idea of job sharing.
Finding a partner before you look for a suitable role means you can polish your combined value justification to put yourselves forward together as an existing and tested partnership. This removes obstacles for the hiring company, and shows your willingness to make it work, which is desirable to employers.
2. Float the Idea to Suitable Colleagues

You may love your job, but need more flexibility in your existing setup. Oftentimes, candidates looking to job share can convert their current position into a job share role by pairing up with a colleague in the same firm.
This has the advantage of working with someone who is already trained in the company values, and already understands what the job entails. It is a brilliant way for high-performing employees to transition into a new role within their organisation, and often means less training is required to make it work from the company's perspective. This makes it very easy to bring your company onboard with the idea of creating a new job share role instead of it potentially losing one or  two valuable members of staff.
3. Utilise Word of Mouth Networking

The majority of new job share partnerships come from personal introductions via friends, family and business networks. If you're interested in job sharing, put a few feelers out into your social circles to see who comes to light.
If you know someone who you would like to partner with, don't be afraid to speak to them about it. They might not have thought about job sharing, but that's not to say it isn't right for them too.
4. Ask Your HR Manager to Assist

Large corporations often get requests for flexible working, but can't always accommodate these due to operational, staffing or financial restrictions. Have a chat with your HR department to see if they've had any other requests for flexible working, or make a proposal, as you may be able to partner with someone from a different team or department.
Bringing HR onboard with your search for a job share partner illustrates your commitment to stay with your company, which builds trust, while at the same time helps the company find a workable solution to your request for flexibility.
5. Use an Online Job Share Platform

Job sharing, and flexible working, is becoming popular in all industries. Platforms like DuoMe seek to link job sharers with suitable partners and suitable roles, and provide valuable tools for creating the work life balance you want.
Signing up with a dedicated job share platform brings useful resources, and is likely to lead to a successful, long-term career in a job share capacity.
Be a Good Job Share Partner Yourself
Finding the right job share partner is the most important step you'll take when you embark on your job share adventure. Job sharing is rewarding, deeply fulfilling and the ideal way to bring balance into work and life.
Your job share partner should share your work values, so the first place to start is with yourself. Polish your own value add, define your own work ethic, and commit to becoming positive, helpful, open and honest within the workplace.
If you're the kind of person people want to work with, finding a partner should be easy. Flexibility, communication, and a genuine willingness to succeed are all it takes to turn the job of your dreams into the shared role you've always imagined.
Frequently Asked Questions
How do you find a job share partner?
Most Job Shares are introduced to their partner by someone they know. One of the best ways can be to think of people that you have previously worked with that had similar aspirations to yourself. Additionally, using your network can be a great help or a tool like DuoMe that connects job share partners together.
Who makes a good job share partner?
There isn't a single type of person that will make a good job share partner but having alignment on career and role aspirations is important. Job share partners don't have to be exactly alike nor have the same type of skills, in fact, jobs teams with different skills can be very beneficial.
What jobs let you apply for as a Job Share?
In principle almost any job can be performed as a job share so you should expect almost all full-time positions to be possible to perform as a job share. The UK government recognises job shares and offers many of its positions in the civil service as open to job share. In practice, it makes sense to apply when you already have a job share partner identified to reduce the effort on the hiring manager who may not have considered a job share previously.