Chartered Management Institute Article
I wrote the attached article for the Chartered Management Institute (CMI) on some themes we believe in at DuoMe to manage remote and distributed teams.  We think that remote working and flexible hours are intrinsically linked.
Supporting managers to better manage distributed teams is currently one of the most important ways we can support seeing further uptake of flexible working. Here are my tips and a link to the article below.
Acknowledge That Priorities Have Changed
Trust People
Don't Demand Constant Check-ins; Be A Coach
Lean Towards Written Communication
Find New Ways To Build And Maintain Connections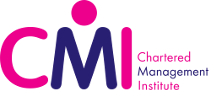 https://www.managers.org.uk/insights/news/2020/june/five-tips-for-improving-as-a-manager-of-a-distributed-team