Many business leaders are taking a concerted moment to make plain a focus on supporting their people and the importance of risk management as we emerge from a global pandemic. As the realignment in the traditional stakeholder hierarchy of needs is hotly debated, progressive leaders will appreciate that any failure to focus on the wellbeing of employees and inclusive working practices will lead to disengagement and ultimately attrition.
Knowing about bias is a start
If behavioural biases are left unchecked, they will continue their stranglehold on organisations. Knowing about a cognitive bias is a start but isn't usually enough to overcome it. For example, many companies have long resisted embracing flexible work patterns, despite the well-documented benefits of allowing employees more choice over how they work. Flexible working has tended to be viewed as undesirable because it doesn't fit the mould and supports the belief that it's somehow a benefit and can make it easier to mask working less hard or less effectively.
In reality, this flexibility stigma is likely to have negatively skewed workplace wisdom. By presenting an obstacle to significant cohorts of the working population trying to balance a meaningful career with outside responsibilities, this bias has hindered their ability to contribute. Diversity and conflict is vital to innovation. Only surrounding ourselves with who we think is good at what is a foregone conclusion; it blinds organisations from seeing around corners when solving problems. The economist and Nobel laureate Thomas Schelling said, "the one thing a person cannot do, no matter how rigorous their analysis or heroic their imagination is to draw up a list of things that would never occur to them."
The baseline of culture and environment is well captured by educational leadership experts Steve Gruenert and Todd Whitaker in their maxim, "the culture of any organisation is shaped by the worst behaviour the leader is willing to tolerate." The idea that bad often drives out good is an adaptation of Gresham's Law, named after English financier Thomas Gresham, that may date as far back as the Athenian playwright Aristophanes, according to Farnam Street founder Shane Parrish. Parrish argues the outcome described by Aristophanes in his play The Frogs (which compares the demise of great politicians to the introduction of bad coinage) is common in competing groups or organisations, "self-interested groups naturally tend towards what works, so bad drives out good (in a moral sense) if it causes superior practical effects."
Good management helps businesses adapt well
In its most recent report, the ONS[1] found that good management practices made it easier for firms to adapt to novel practices like mass home working during the pandemic. Clues as to which firms adapted well and want to adapt equally well to flexible working patterns in the future are emerging as they announce their return to work policies. Businesses that make it clear they plan to remain heavily oriented around presenteeism, that remote or flexible working doesn't suit their business models, are dropping giant hints about an inert culture.
Perhaps the most important application of Gresham's Law would be to avoid remaining in or becoming part of organisations and systems where good behaviour cannot win, according to Parrish.
Crises are moments for disruption
As stories form around new events, our brains instinctively rely on interpretations of historical patterns to make sense of them. But how we work should not be exempt from keeping pace with the broader process of change and adaptation necessary for innovation and survival.
Crises have a way of bringing to the fore issues that are easier to ignore when times are good; when the status quo is not easily challenged. The Covid pandemic forced businesses to adopt a global homeworking exercise that threw workplace inequalities and entrenched behaviours into sharp relief in a single year.
Whenever you hear talk of a new era, the author and investment analyst James Montier says "this time is never different." This is a take on Sir John Templeton's renowned definition of "this time it's different" as the four most dangerous words in investing. But according to Robert Shiller, the Yale economist, this economic disruption is different, "I don't know how to bring historical insights into where we are right now," he said to Quartz in March 2020.
Work is not a place
A year of enforced remote working has shown us that work is not a place. Work is activity made up of different tasks and processes that require collaboration and responsiveness to changing priorities. People need to be able to do their work in the place that produces the best outcomes - for the benefit of the employee, client and organisation. A pre-pandemic poll by psychologist John Amaechi found that leaders and managers in workplaces believed the purpose of the office was to 'observe people working' – the belief that you can walk through an office and 'see' who is industrious, or not.
The need to 'see' what people are doing in front of us does not take account of what they are doing out of sight - what they could be doing better somewhere else, or at a different time. This creates an inaccurate perception of their activity. Who's to say that physical presence in an office is an accurate measure of endeavour or commitment?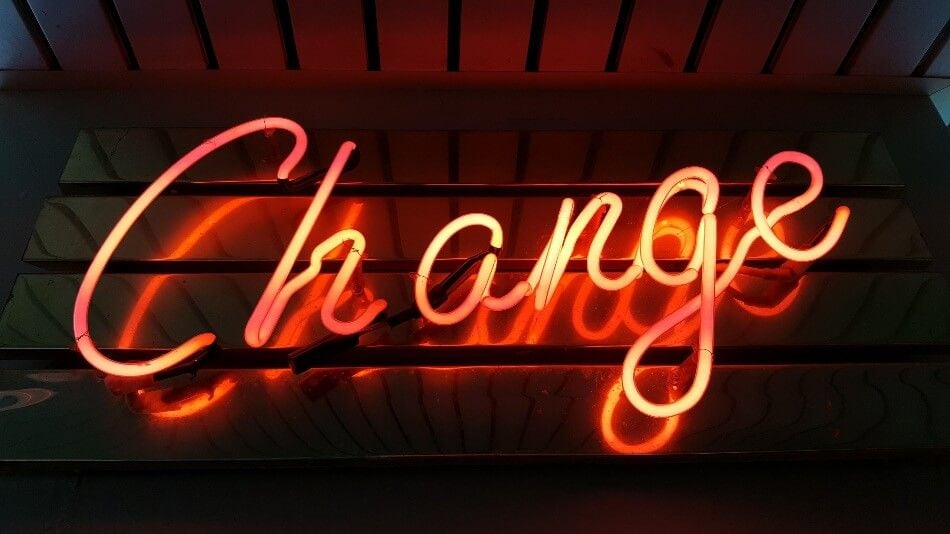 As people return to the office, they are going to be there for less time than before. Successfully managing varying levels of presence in the office will be business critical. Employees need to be able to plan effective working days, which requires alignment between who they need to work with and what topics they are working on. To be successful, hybrid work styles will mean equipping teams to collaborate effectively as they work across locations and at different times.
If the goal posts are to shift towards recognising outputs over 'observed effort', organisations can no longer allow themselves to fall prey to assumptions of accomplishment that are shaped by physical presence in an office.
Managing risk - more things can happen than will happen
How businesses handle uncertainty, manage risk and achieve focus will distinguish genuine leadership. Critically, the ability to establish trust amongst the workforce in this new world of work will determine the long-term cultural resilience of companies. In an increasingly random world, operating responsibly and inclusively requires an attentiveness to the limitations of historical beliefs and an appreciation of others' different backgrounds, needs and alternative views in evaluating information, managing conflict and shaping decisions and progress.
Flexibility provides potential
Flexible working arrangements have the potential to equip businesses to remain agile by removing outdated, structural constraints preventing major parts of the workforce from contributing at their productive best.
That flexible working is now vigorously debated is welcome. Calibrating varying levels of workforce visibility will require upskilling, re-skilling and re-tooling. A united hybrid workforce will however keep businesses responsive and help to promote a more equitable culture across the organisation.
1. ONS (17 May 2021) Management practices, homeworking and productivity during the coronavirus (COVID-19) pandemic